Chemistry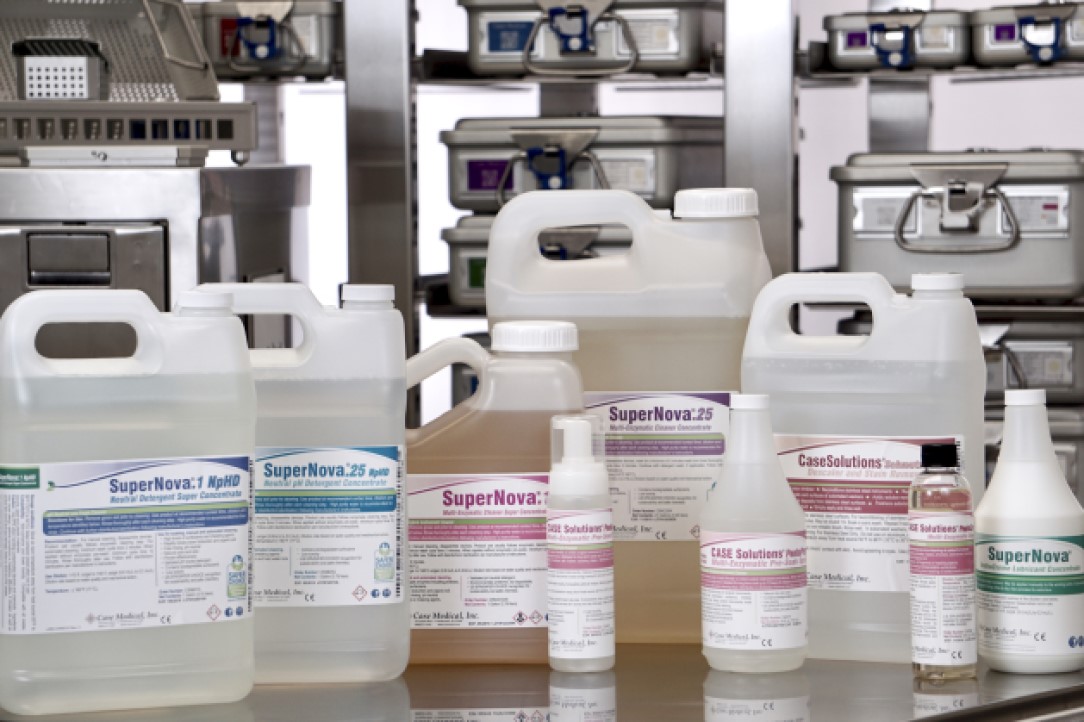 Cleaning with validated, sustainable instrument chemistries is critical to ensure the effectiveness of sterilization or disinfection of medical devices.
For environmental decontamination and surface cleaning, we offer Case Solutions® Penta Wipes with multi-enzymatic detergent and Case Solutions® Alcohol Wipes with ethyl alcohol, isopropyl alcohol, and RO water.
The Case Medical SuperNova® instrument chemistries are highly concentrated so they cost less on a per use basis. Awarded the Safer Choice label by the U.S. Environmental Protection Agency for its cleaners and lubricant, the company's instrument chemistries are safer to use, safer for disposal into the waste water stream, and validated in independent laboratories for outstanding cleaning effectiveness. Case Medical's chemistries are all dye free, fragrance free, and free rinsing.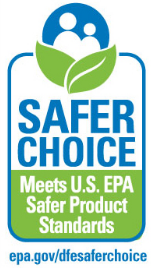 Recognizing that cleaning is a multi-step process, Case Medical offers products for each step in the decontamination process:
multi-enzymatic cleaners for pre-cleaning, soaking, and automated washers
pH neutral detergents with high detergency and high levels of chelating agents to remove hard water ions
water soluble instrument lubricant
a pH-neutral rinse aid and drying agent
as well as stainless steel cleaners, ink and adhesive remover, and surface wipes formulated with U.S. EPA Safer Choice awarded chemicals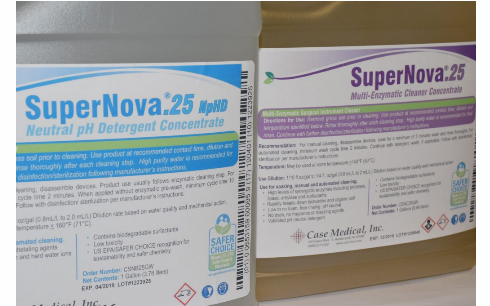 Meeting All Standards for Device Reprocessing
Case Medical cleaners meet all requirements for sustainable chemistry. As a three time Safer Choice Partner of the Year, recognized for commitment to safer chemistry, our cleaning products  meet all criteria for "ideal cleaning agents" as listed in ANSI/AAMI ST79. Independently validated Case Solutions and SuperNova cleaners remove > 99.9% removal of organic soil and bioburden.