Software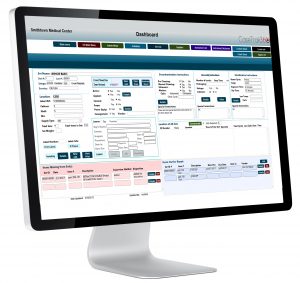 Traceability and real time tracking of instrument sets contribute to infection prevention, reduce OR delays, and lead to safer patient outcomes.
While instrument tracking systems have been around for several years, their focus has historically been on surgical instrumentation for inventory management, for repair recording, and for purchasing from a specific vendor. That is why Case Medical's clinical specialists and programmers developed CaseTrak to provide 360º instrument tracking through every phase of reprocessing — from decontamination to the operating room — with full traceability between instrument sets and patients.
At Case Medical, we offer CaseTrak360, our comprehensive asset management program to track instrument sets, supplies and equipment using a 360-degree approach. Included in the software are numerous reports, alerts, prompts and instructions, as well as color-coded modules for each step from decontamination to the OR and back again. Built for ease of use, the program employs 2D bar coding for paperless real-time tracking, to obtain set details for purchasing, tracking and infection prevention, including the ability to upload photos and video, and to streamline communications. Flexible and scalable, CaseTrak360 can be utilized by small community-based facilities, as well as large healthcare systems. CaseTrak360 integrates with Loaner Locate, Case Medical's OEM tracking software, for the medical device industry.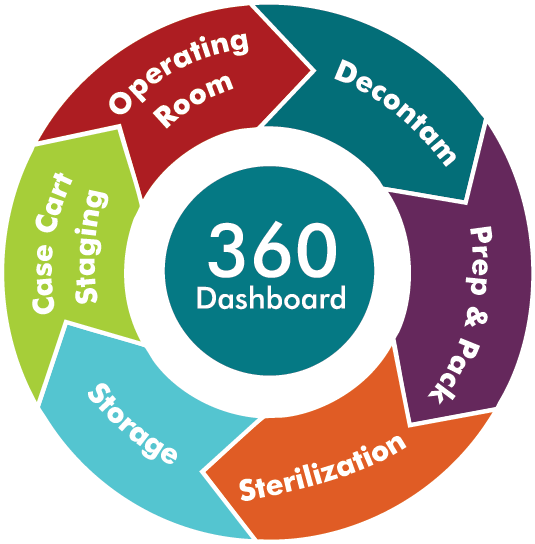 Comprehensive and Robust Software
Utilize the facility's server, or in the cloud, to access the all-inclusive software. Ideal for community-based health-care facilities as well as consolidated networks. CaseTrak360 is easy to navigate and has specific features, such as a loaner module, inventory and staging screens to facilitate the transport of surgical sets to the OR, on time, providing what is needed for the surgical procedure