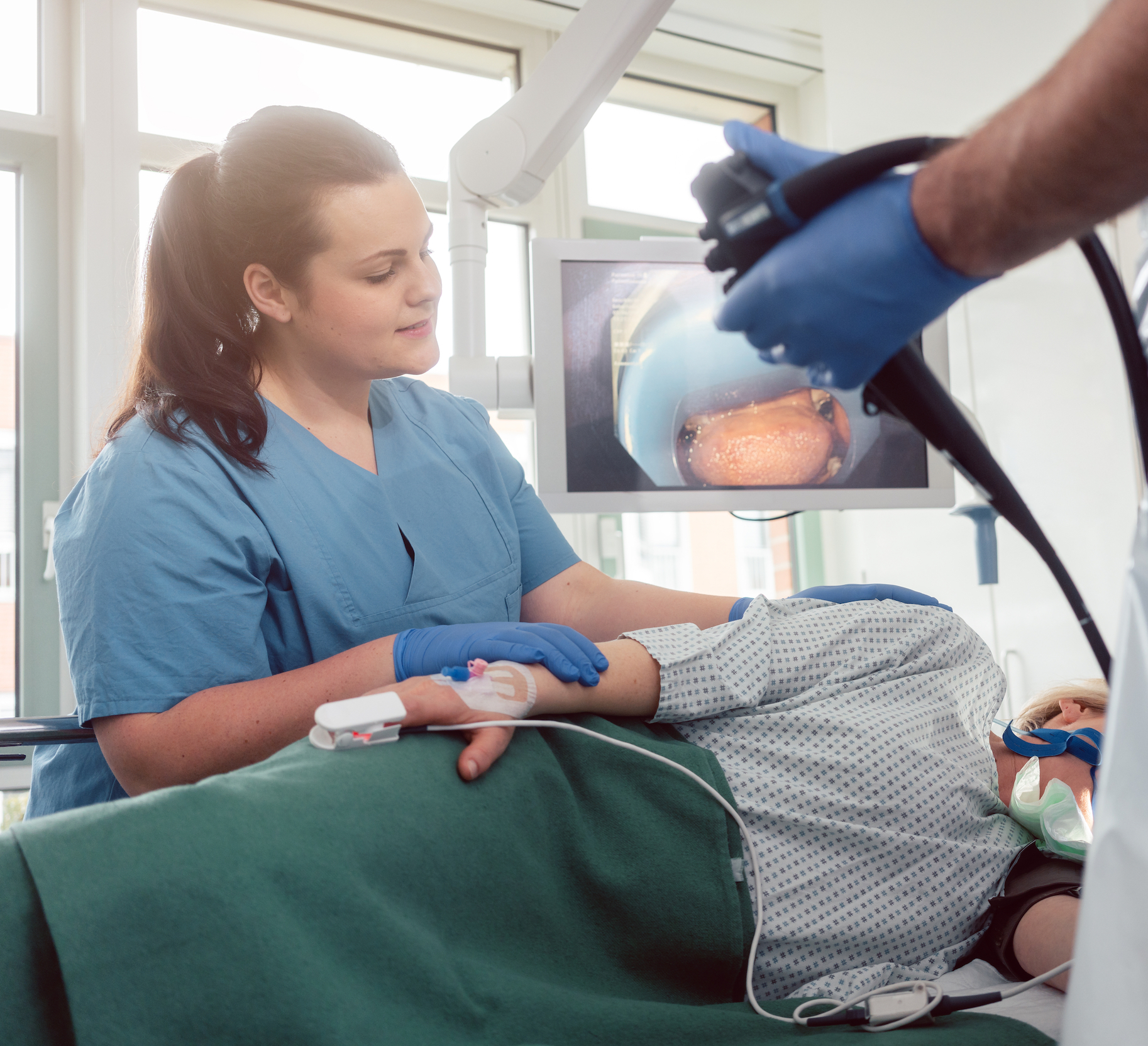 The Critical First Step, Pretreatment at Point of Use Especially for Endoscopes
Ask any Sterile Processing technician about the most important first step in the decontamination process, they will always repeat this refrain "Cleaning is the most important first step, because if it's not clean, it cannot be disinfected or sterilized." SPD professionals have long recognized how difficult it is to clean used devices and instruments post procedure. Especially challenging are complex endoscopes, with small inner channels, valves, and ports. When left in the open-air bioburden and organic material harden into a crusty residue that takes more than elbow grease to remove.
Rinsing May Not Be Possible
Rinsing blood and other contaminants from the instrument as soon as possible is always best. However, the OR staff may not have a sink handy or the time to do sufficient precleaning. While maintaining moisture in or around the instrument will keep the blood in a more rinsible state, water is also the one element biofilm needs to colonize. Not to mention the negative effects of stainless-steel pitting and rusting still remain. In a perfect world rinsing instruments after the procedure is a good first step but may not be the best solution after all.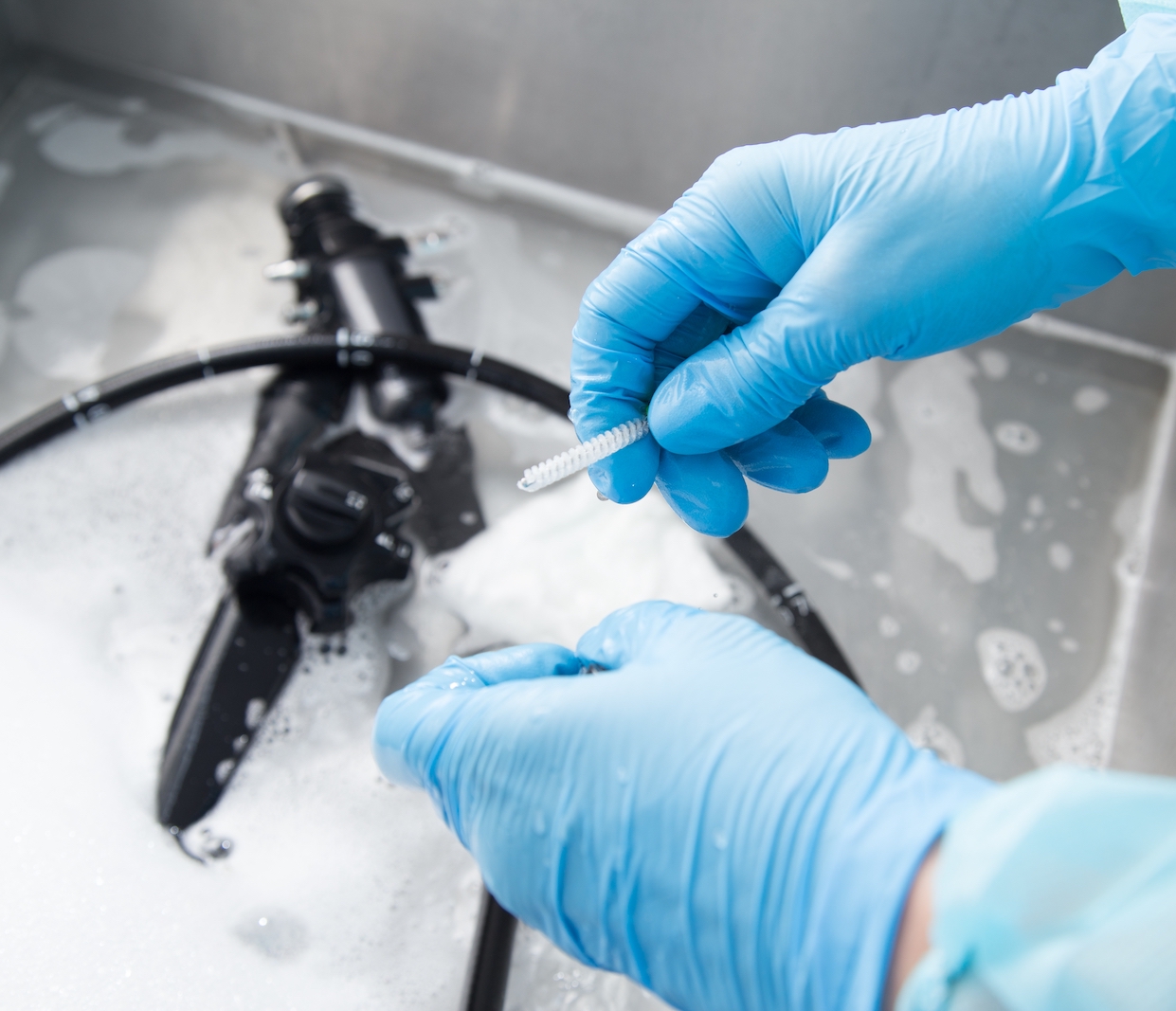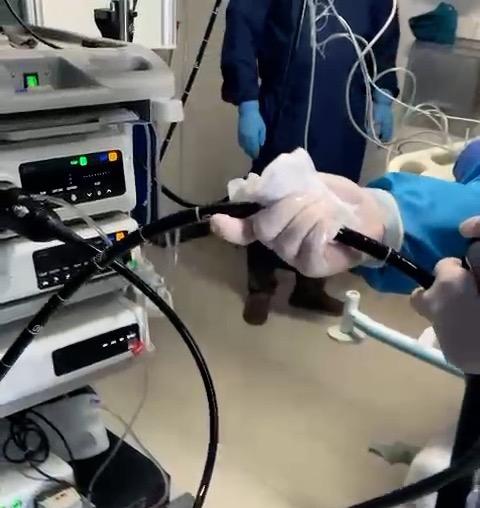 Wipes Offer an Alternative
This is where a wipe with enzymatic solution can make all the difference. Detergents with enzymes rapidly break down soil and using the wipe creates mechanical action or friction needed to remove the most challenging of residues. Use our multi-enzymatic wipes to remove gross soil, and then transport. You may find that the enzymatic wipe can also serve as a cover to drape over the used devices. Further, the wipe can also serve as an indicator that the surface of the instrument is clean. The wet wipe that Case Medical provides when used 3 times in succession will show whether residue remains at all. You will see soil and bioburden with the first wipe or two, by the third pass the wipe which is white in color should show no residue. If you see any left-over soil, simply repeat.
Ready to Use Multi-Enzymatic Cleaner for Inner Surfaces
Case Medical provides an endoscopy bedside kit for surface cleaning and suctioning the inner channels of the scope right at bedside. We agree that the sooner that gross soil is removed, the less likely the device is to form a dangerous biofilm, which can be a risk to the next patient. When it comes to endoscopy, pre-treatment starts in the procedure room. An excellent reason for pre-treating at the bedside prior to transporting the device to decontam is to reduce the risk of passing on contamination and making the cleaning process more challenging than it already is. Case Medical's Endo Bedside kit includes a 250 ml bottle of ready to use multi-enzymatic cleaner, just the right amount to suction or flush many lumened devices, though the device's IFU should always be consulted. Need more, simply open another bottle and repeat. While devices soaked or pretreated with our enzymatic solution may appear dry over time, our cleaner remains highly active. Once rinsed off little retained soil should remain for the subsequent cleaning steps.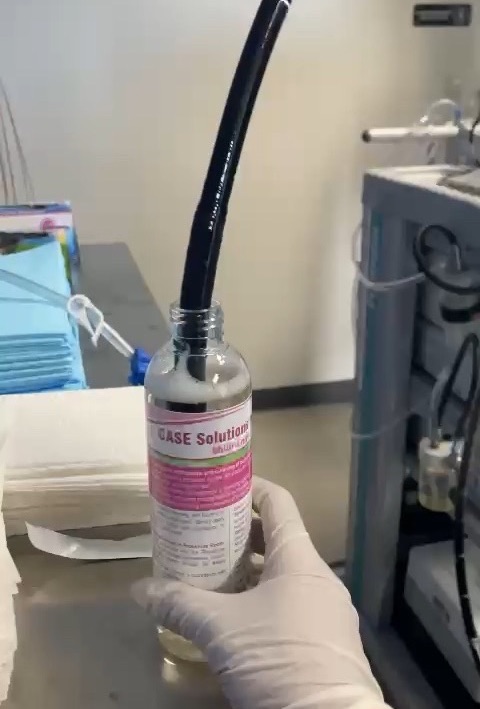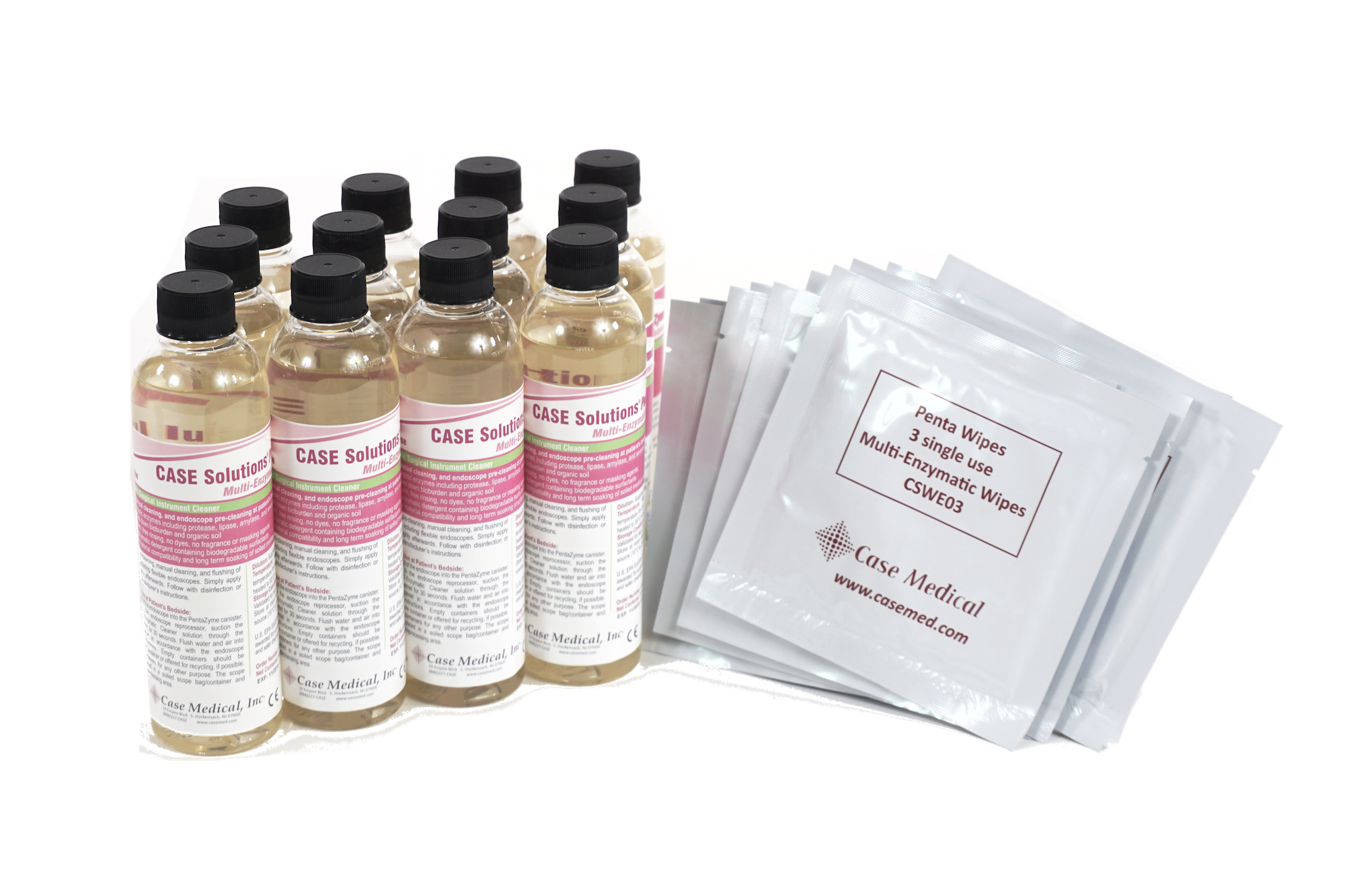 Having It All in One Kit
Consider all the reprocessing steps identified for each of the many different endoscopes. As our friends in decontam remind us, it all starts with the critical first step. Case Medical's Endo Bedside kit is like the "Blue Apron" of endoscope pre-treatment. All that's needed has been pre-assembled in ready to use form, no dilution, pouring, and measuring needed. Ready to use for bedside pre-treatment and suitable for pre-treating virtually any device.
Case Medical Will Be Here
As endoscopes and the technology packed into them increase over time, the need for reliable information and instruction will only continue to grow as well. Case Medical will be here to offer validated education on best practices to ensure that your knowledge is current and up to date for better patient outcomes.

Register now for the updated program with 1 free CE

Best Practices for Processing Flexible Endoscopes
Feb 16, 2023 11:00 AM Eastern Time

Click the button to register for our next educational webinar on reprocessing flexible endoscopes, one of the more challenging medical devices to clean.
Visit us at www.casemed.com to learn more about our products and how they can help your facility lighten its impact on the environment for the good of us all.
Kindest Regards,
Marcia Frieze and the Case Medical team