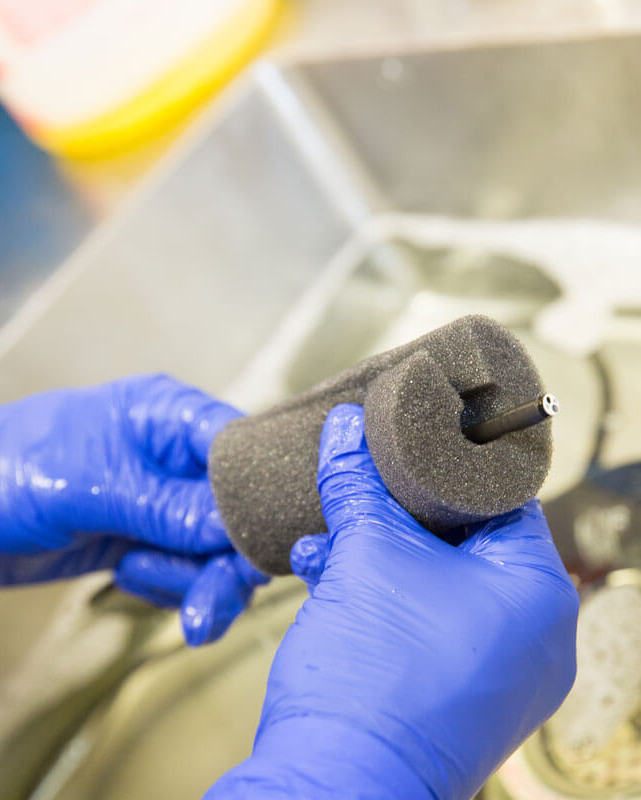 Sponges may not be the best way to pre-treat endoscopes at patient's bedside
There are 54 billion bacterial cells on a single cubic centimeter of the average kitchen sponge. They are breeding grounds for all types of germs and bacteria. A common sponge's spatial partitioning – the way it's divided into different sectors of various sizes – caters to bacteria that prefer isolated environments and those that prefer to be around other organisms as well, making it the best of both worlds for microbial communities. Refer to a recent publication in "Nature Chemical Biology" to learn more. When it comes to the first step of endoscope processing, the initial bedside cleaning of the device, using a sponge, may not be the best practice. "A single sponge can harbor a higher number of bacteria than there are people on Earth." Then, why are so many folks in the endoscopy suite using a sponge when there is a better way?...
A drip, a smear, and a colony of bacteria
As it turns out a sponge is the perfect environment to host various types of bacteria.  Further when a sponge is used in the endoscopy department, it is designed for single use, but requires multiple strokes on the device. The action of moving the sponge back and forth over the device to remove soil and bioburden is more a "smear" than a "removal". The fact that sponges remain moist, further enhances the near perfect environment for bacterial growth. Sponges are messy, they drip, you cannot see if it is holding retained soil and bacteria, and you cannot tell if the scope or device is clean after application. Simply consider whether the remaining solution in the package even has a minimum amount of cleaner to flush or suction through the scope and more importantly is it contaminated?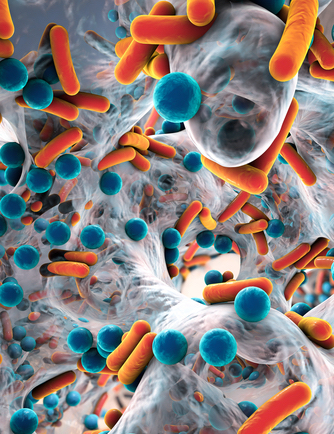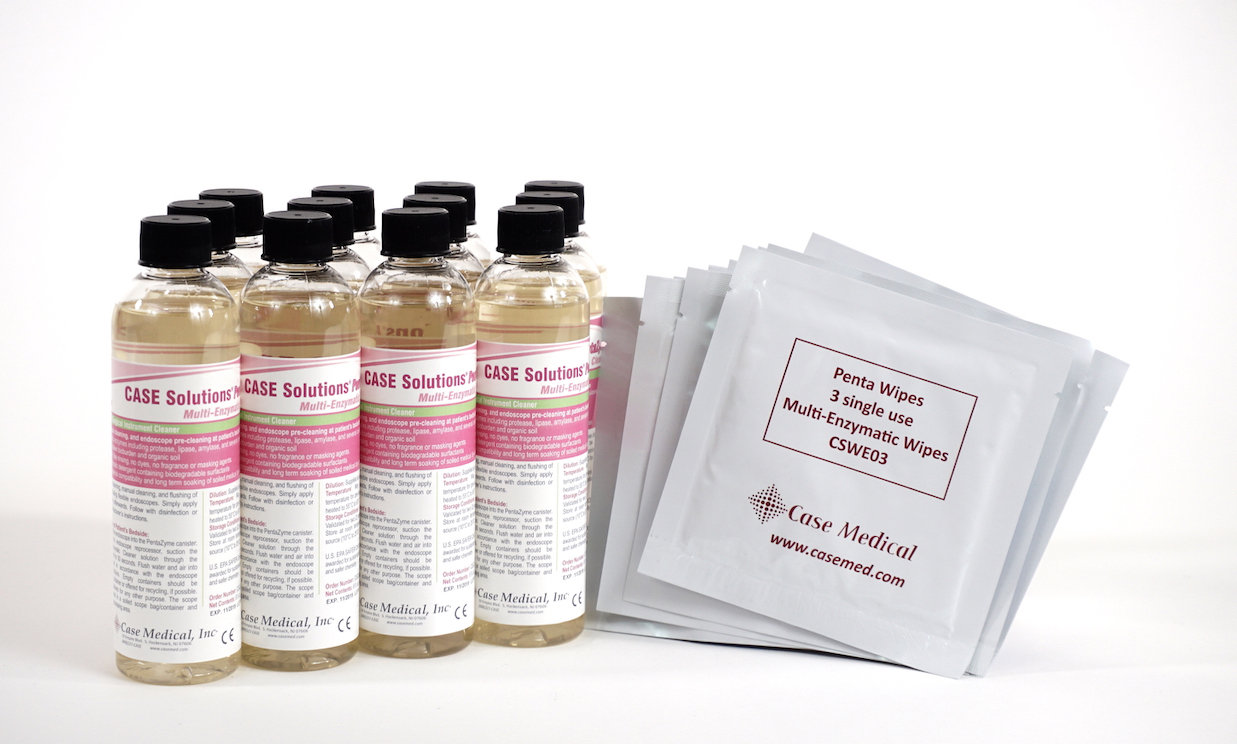 There is another way
When you get right down to it there is another option, that is simpler, cleaner, and more effective. Case Medical's bedside kit with 12 packs of three wipes each and 12 bottles of ready to use PentaZyme® multi-enzymatic cleaning solution is just what you need with the right amount (250ml) of pH neutral detergent to safely and effectively flush through the scope.
Seeing is believing…a wipe and an indicator all in one
For starters, wipes are not porous, no cells or hiding places for bacteria colonize like a sponge. Soil stays on the surface of a wipe, and if you use one disposable single use wipe three separate times, wiping from clean handle end to the dirty distal tip in succession, and dispose each time, what's left is a virtually clean device, safer for handling and pre-treated for the subsequent cleaning steps.  Wipes from Case Medical are white, non-woven, and you can see whether any bodily soils or fluids remain.  This even serves as a cleaning indicator when the last wipe used shows no visible soil remaining. It's a simple visual cue that lets you know that the wipe has done its job and should be thrown away. Unlike the sponge which is may be used repeatedly over the surface of the device certainly before being disposed of.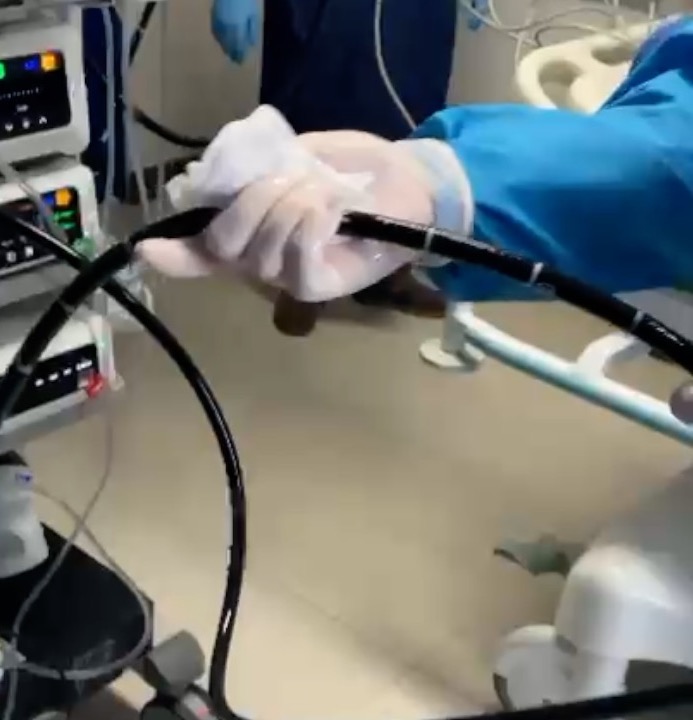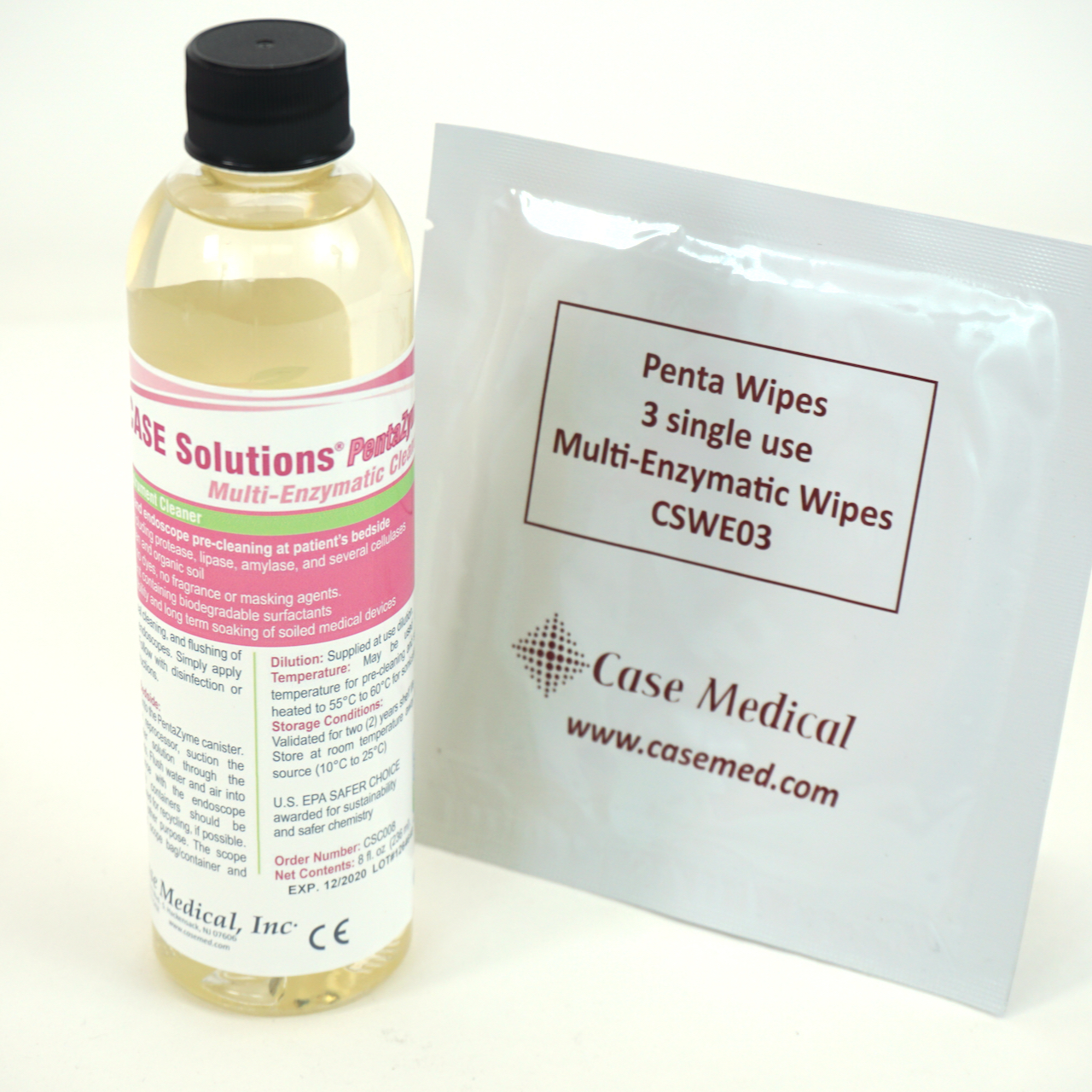 A better solution for a common need
After considering the problems inherent in endoscope processing, often one of the top ten hazards listed by ECRI, Case Medical came up with a novel bedside kit for pre-treating endoscopes before they leave the procedure room. Included in the kit are 3 disposable wipes, for three successive swipes, by the third swipe the exterior of the scope should be visibly clean. The wipes are followed with a pre-measured supply of PentaZyme, our U.S. EPA Safer Choice labeled multi- enzymatic cleaning solution to be suctioned through the device. If more solution is needed for a bronchoscope or duodenoscope for example, simply reapply. Only the correct amount of enzymatic solution is dispersed.
Innovation and solutions for infection prevention
Here at Case Medical everything we design, formulate, and manufacture is a solution to a real-world need. Our 360º system of products are specifically designed to work together, promote patient safety, and the safety of the staff; all while being sustainable, environmentally preferred, and contribute to the health of our planet for current and future generations. We are proud to be a U.S. EPA Safer Choice Partner of the Year for the 4th time in 2021.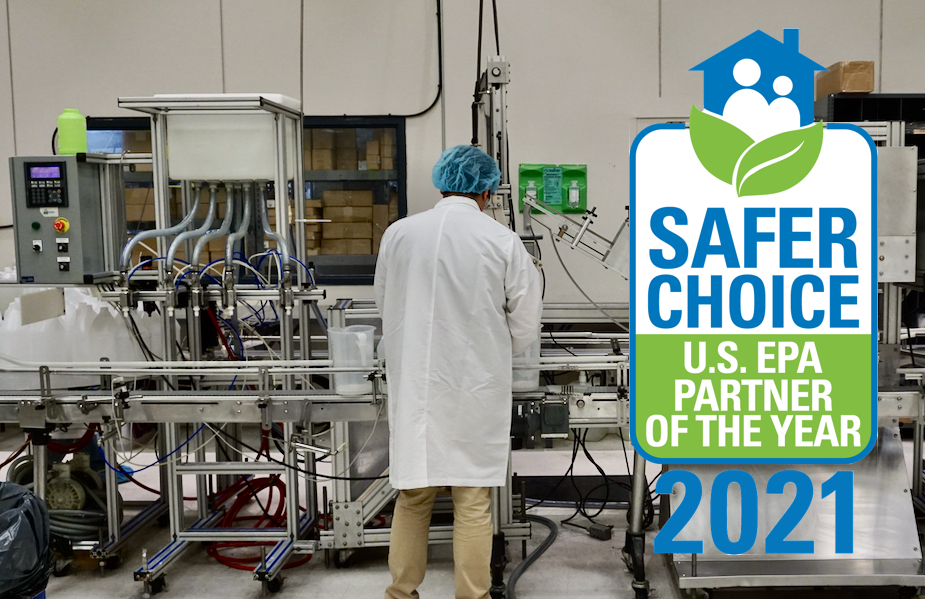 Join us on July 7, 2022 for our online educational offering Loaner, Loaner, Where are You?
Visit us at www.casemed.com to learn more about our products and how they can help your facility lighten its impact on the environment for the good of us all.
Kindest Regards,
Marcia Frieze and the Case Medical team