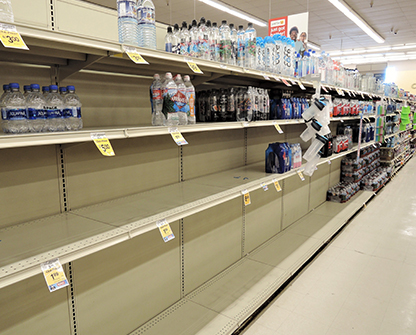 Are you still experiencing supply chain issues? We are.
That is why we stocked up on all the necessary supplies and raw materials we need to meet your needs for instrument processing. Nevertheless, what we learned, however, is that you cannot take anything for granted, such as obtaining necessary equipment or even air conditioning units, because they may not be available when you need them. This past week, we found that obtaining equipment, like a rooftop air conditioner, would require scouting the USA to find 4 units before the summer months to meet our goals in support of a green building project.
Our Recent Supply Chain Tale
While we have the raw materials and supplies to manufacture your products, we learned a hard lesson that we better be prepared for our needs too. Weeks ago, we ordered four AC units with a planned arrival date of April 6th. The supplier, one that we use regularly, confirmed in writing several times that the units would arrive on schedule.  By Friday the units didn't arrive. By Monday, they cancelled the order as they did not expect any rooftop units until September. The manufacturer of the air conditioner was more transparent; they told us 42 weeks at the earliest for the units we needed. Nevertheless, an advertisement for these very same units was still posted with a 5 to 7 day delivery date from the vendor. Timing is everything…all this and the pandemic, too created lots of challenges to meet the structural building requirements before the cut off date.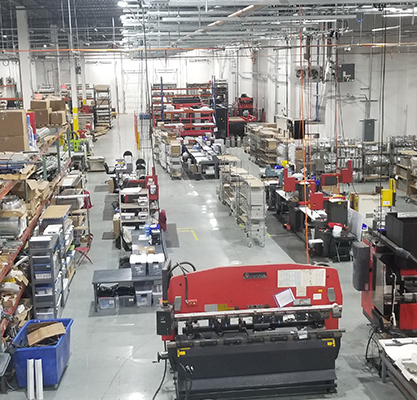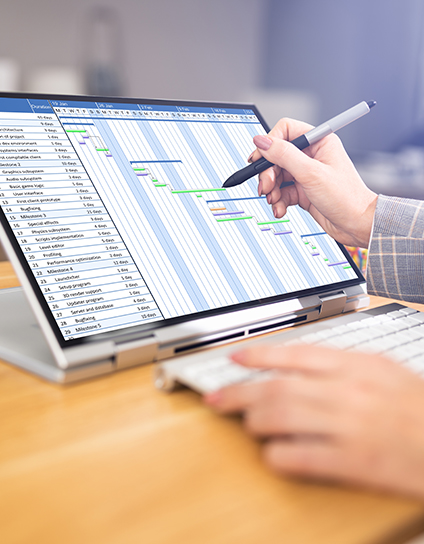 Preparation
One thing is clear, we all need to prepare for an extended period of supply chain challenges and an extended period of higher interest rates. Case Medical has had, so many opportunities for growth over the last few years, a move to a larger facility, acquisition of new state of the art CNC equipment, and a partnership with our local university NJIT to support their students and our engineering and software teams.  Further, we received an award from the state of NJ to create jobs and grow our business. We've been developing and manufacturing medical devices and products for instrument processing over 30 years right here in NJ.  Three years ago, Case Medical was selected (one of only three companies) to receive a Grow NJ grant which requires a commitment to actively manufacture our products in our home state for twenty years more, hire new employees for STEM and manufacturing jobs, and make significant lease hold and equipment purchases to sustain our business and growth.
Being Resourceful
Be resourceful and find options, and to certainly plan in advance of a crisis. Even finding paper was a challenge a few months ago. For this reason, we are paperless in our operations and developed CaseTrak360 in preparation for any disruptions. Last week's search for air conditioners pointed out how important it is to be prepared. A couple of floods, a supply chain crisis and a pandemic, too, with that being said, we've learned to take nothing for granted. Don't believe what vendors have to say…their goal may be only to make a buck! Trust us; we are vertically integrated and resilient. We, at Case Medical, have your back during a supply chain crisis, and every day of the year to ensure that you have the necessary products and services to meet your needs. That is why we developed the AutoBuy Program. You can become a preferred customer and get your necessary supplies on time, directly from a manufacturer that is committed to serve you.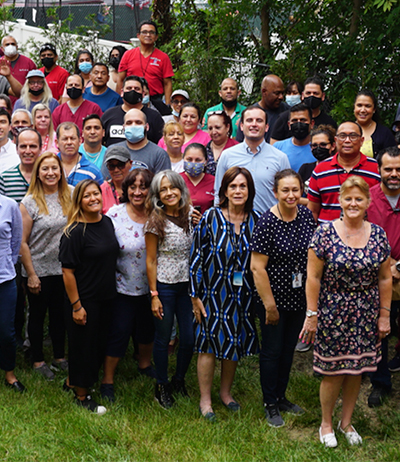 Case Medical, a U.S. EPA Safer Choice Partner of the Year, formulates and manufactures enzymatic detergents and non-enzymatic detergents that proudly display the U.S EPA Safer Choice label. Contact us now to learn more about our products and services. We are here to support you with innovative products that are sustainable, cost effective and validated for effectiveness.
Visit us at www.casemed.com to learn more about our products and how they can help your facility lighten its impact on the environment for the good of us all. Visit us in Nashville next month during the HSPA conference. Join us at booth 847 and don't forget to attend our Saturday hands on workshop and Sunday educational event.
Kindest Regards,
Marcia Frieze and the Case Medical team