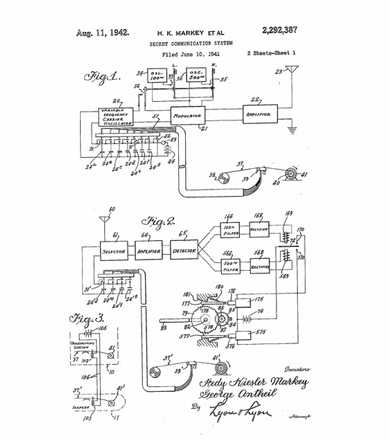 Securing Wireless Communications through Frequency Hopping
Recently, I read a book about Hedy Lamarr, born Hedwig Eva Maria Kiesler, an Austro-Hungarian-born American actress and inventor. She was a film star during Hollywood's Golden Age. In 1942, she received a patent with composer George Antheil for a "frequency hopping, spread-spectrum communication system" designed to make radio-guided torpedoes harder to detect or jam during World War II. She never received a dollar for her invention, which was dismissed by the military because they couldn't accept the intelligence of a woman. Nevertheless, her invention became critical for emerging technologies. Such achievement has led Lamarr to be dubbed "the mother of Wi-Fi" and other wireless communications like GPS and Bluetooth.
We've come a long way baby!
When I was in college, it was expected that women would go into the "helping" professions, nurse, teacher, or social worker. I was a social worker for the first 12 years of my professional career, but I had a desire to help people solve problems, and also create helpful things. We've come a long way! Who would have thought that a social worker from Brooklyn would get involved with inventing and producing products for instrument processing and sterilization, that after 30 years, still remain state-of-the-art? Most of you know of our SteriTite universally compatible container and our sustainable instrument chemistries, proven in the field to do more than simply clean. Many of you do not know of all the men and especially the women who have worked collaboratively to develop new products, bring them to market, and work in roles that women of my generation would never have dreamed of.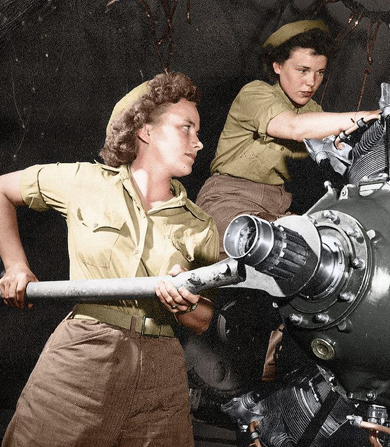 Throughout my career, I have looked for opportunities to coach and mentor others. At Case Medical, we have more women in engineering than men, women that are quality inspectors, machine operators, and working in a factory environment with advanced CNC equipment. We support STEM programs, create internships and co-op opportunities, and look to hire a diverse workforce that brings together the talent, experience, and vision to create innovative products that serve the needs of healthcare and the community.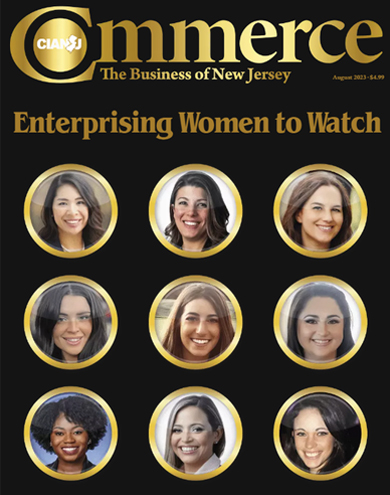 Celebrating Bright Stars in Industry
The Commerce and Industry Association of New Jersey and COMMERCE Magazine is hosting its third annual Enterprising Women in Commerce Awards ceremony on August 16, 2023. The CIANJ event will celebrate groundbreaking women who are achieving great success and making a mark in their respective industries. We are proud that two of our women have been nominated for their contribution, leadership, and influence as "Enterprising Women." Qing Guo, our General Counsel and Case Medical rising star, has been nominated as a "Woman to Watch" and Marcia Frieze, Case Medical CEO, me, as an "Enterprising Woman in Manufacturing."

I've never been a movie star, a Hollywood starlet, like Hedy Lamarr, but I do commit to creating products and services that help people and contribute to a more sustainable world.
Visit with us next week as we gather more facts about how equipment and process failures can be solved with our Case Soil wash indicator. And remember Case Medical is here to help, whether you need an in-service, help with a recurring problem, or you need CE credits.
Contact us at [email protected], or visit us anytime at www.casemed.com to learn more about our products and services.
Kindest Regards,
Marcia Frieze and the Case Medical team