Containers Are Popular
During the past two decades, sterilization containers have replaced wrapped trays and even peel pouches. Containers come in a full range of sizes and configurations that meet the specifications of the devices to be sterilized. When compared to disposable wrap and peel pouches, containers save money, contribute to the bottom line, and provide the ultimate in instrument protection and sterility maintenance, but how long do they last? Years ago, we used to say that containers have an indefinite useful life. They are composed of materials that can last for years and are truly reusable. However, I personally, cannot say that anymore. What I can say is that chemicals can compromise the surface and eventually the function of sealed container systems, including ours.
SteriTite: Designed for Indefinite Use Life
While our SteriTite® containers were initially designed for steam sterilization with a claim of indefinite shelf life, I now can say that the useful life of reusable equipment including containers is truly up to you. How you handle them, how you clean them, how they are processed, the quality of the rinse water, and what chemicals you use makes the definitive difference. I've heard of facilities that have our containers in continuous use for nearly 20 years and I've seen some that look brand new even now. I learned just yesterday that a major medical center has used our SteriTite containers multiple times daily exclusively for low temperature (H2O2) sterilization for eight years and are only now showing surface degradation and experiencing cancelled cycles.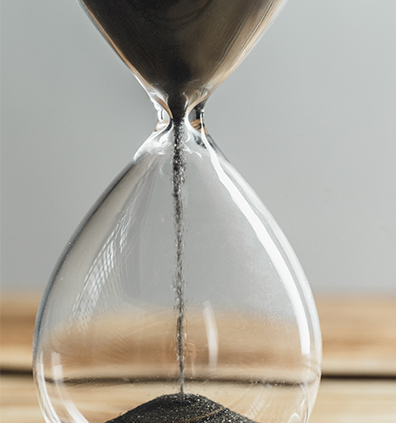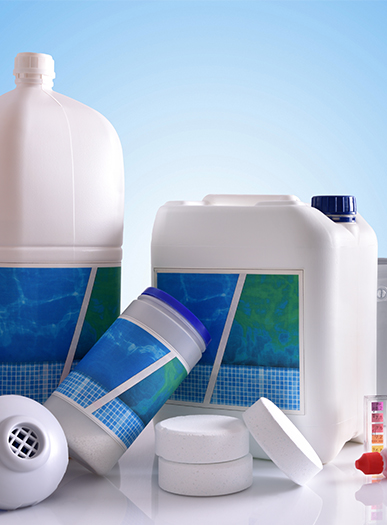 It's Always Chemical
While the container itself might have been designed to be "immortal" having indefinite life, chemicals will always compromise the surface and the useful life. Some users have followed our IFU and exclusively used our SuperNova® and Case Solutions® instrument chemistries or others that are truly pH neutral for instrument processing. Unfortunately, many others have used the wrong chemistry, stripped, discolored, and deeply scratched their investment. This was the reason that Case Medical, best known as a medical device manufacturer of containers and trays, developed pH neutral detergents to provide a safer, more effective way to decontaminate our containers and your medical devices. Little did we know when we embarked on this development project that we would meet and exceed current standards for safety, sustainability, effectiveness, meet EPA requirements for certification, become a U.S. EPA Safer Choice Partner of the Year, and be at the top of industry participating in the Chemical Footprint Project.
Chemicals Reduce the Lifespan
We know that a reusable device's usefulness can be significantly reduced with caustic cleaners, softened water, too, as it reacts with H2O2 to create corrosion, be processed in cart washers with recycled water (containing a high concentration of chemicals) and to top it off be subject to finishing/drying agents that can be acidic or alkaline, absorb hydrogen peroxide, and should never be used when cleaning containers. Low temperature sterilizers use chemical vapor to sterilize moisture and temperature sensitive devices. Our SteriTite containers that are FDA 510k cleared, meet and exceed sterilizer claims even for low temperature sterilization with highly concentrated vaporized H2O2. The container is not expected to last as long as it would in steam because of the high levels of vaporized acidic H2O2 used. But, even then, SteriTite® containers can last 10 years or more if you clean with pH neutral detergents and rinse thoroughly after each use and avoid hazardous cleaning chemicals.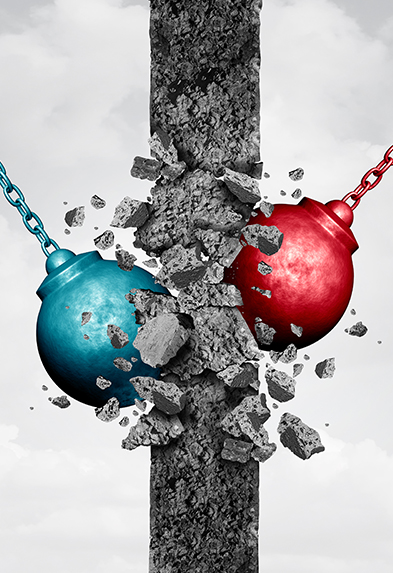 It's simple! Follow best practice; use safer chemicals to clean; and importantly, follow with a thorough rinse with high purity water to remove all residue. Numerous certifications, validations and awards for our products are not going to change common practice and personal preference.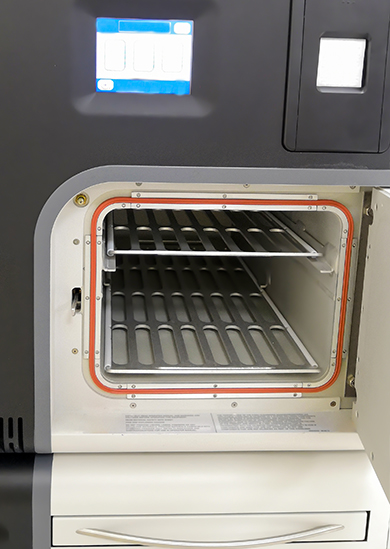 Not All Containers Are the Same and Most Are Not Compatible In Low Temp Sterilizers
Our SteriTite container, anodized and passivated for corrosion resistance, is uniquely compatible with all sterilizers and all devices that can be sterilized. While other container systems require repair and maintenance, and only last a few years; ours typically last for more than a decade. Low temperature sterilizers with hydrogen peroxide (H2O2) can shorten the life span of containers from a projected 15 years to half that. We at Case Medical care about the useful life of our containers and your investment in medical devices. That is why we develop products that are truly reusable, and address the full processing cycle from point of use in the operating room to decontamination and subsequent sterilization. Review our IFUs or ask us for an in-service if you want our containers to be used properly and for them to meet your expectations as a reusable device. We are here to help.
At Case Medical, we believe in science, truthful information, validation, and best practices. If you have any questions about our products or claims contact us at
[email protected]
 .
Visit us anytime at www.casemed.com to learn more about our products and services. We are here to help.

Kindest Regards,
Marcia Frieze and the Case Medical team