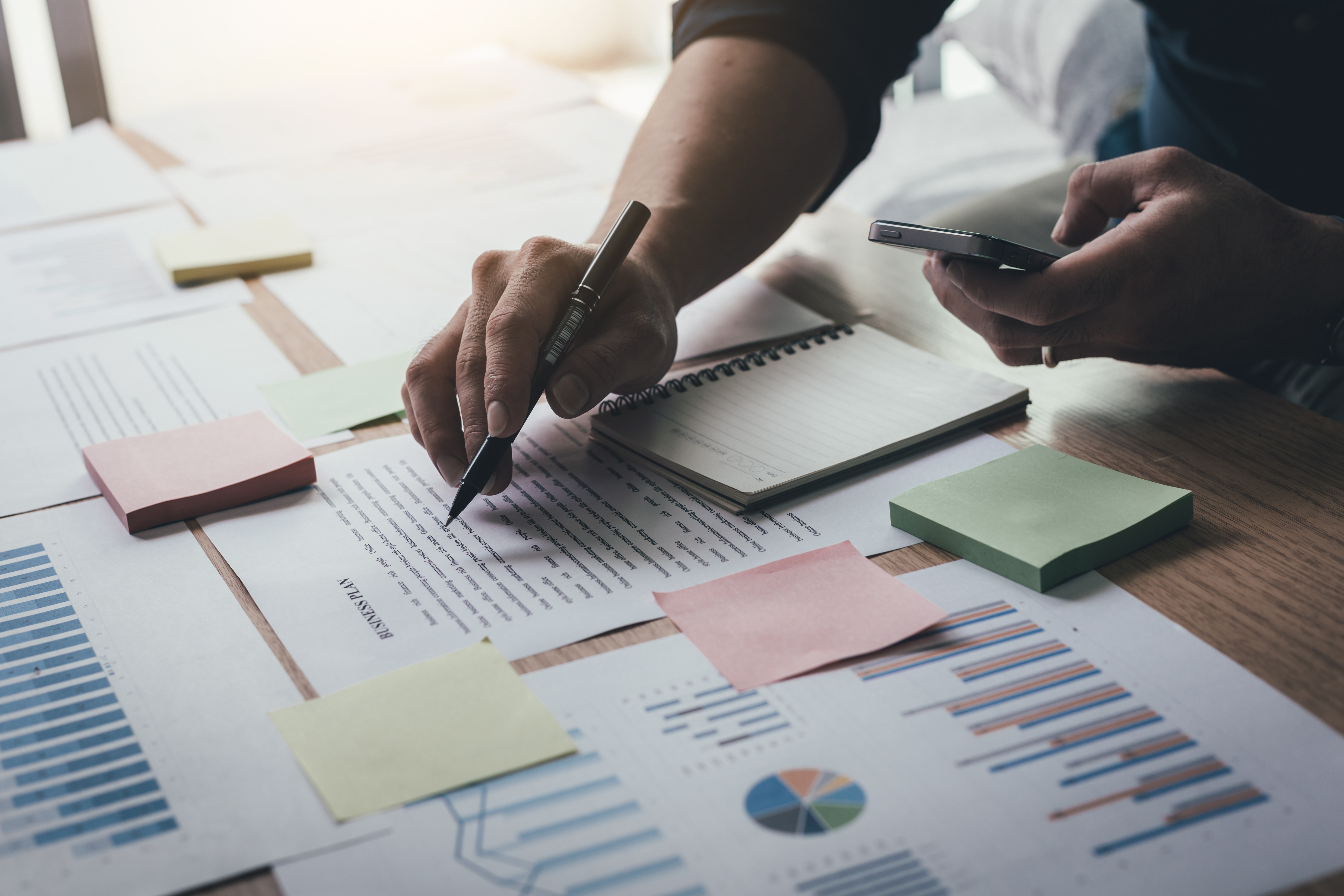 Common practice may not always make sense
Each week we send a blog that has updated information about current issues and concerns relevant to healthcare professionals, specifically SPD, OR and Materials. Often our goal is to reinforce best practices, but today we would like you to reconsider a practice or "Sacred Cow" that can apply to other container systems, but not to our SteriTite containers.  Avoid inspecting the filters in SteriTite containers in the OR; you do not need to, and you can contaminate the contents!
Particles in trays how did they get there?
There are many ways contaminants can get into the load.  Inadequate cleaning and rinsing, water quality issues, especially when tap water is used for the final rinse, when water is not filtered and construction is happening in the facility. Then, of course it can result from handling issues; here's one to consider…This week we were asked to investigate samples of minute particulate matter collected from inside our container. What's going on? We have a sterile barrier, an anodized seal, a disposable filter that keeps out bacteria and certainly environmental contaminants. How did anything get in with our knife edge fit between lid and base and a clamping locking mechanism to secure the load?  Our vent pattern is protected with a filter and filter retention plate that is gasketed and with vents that are offset.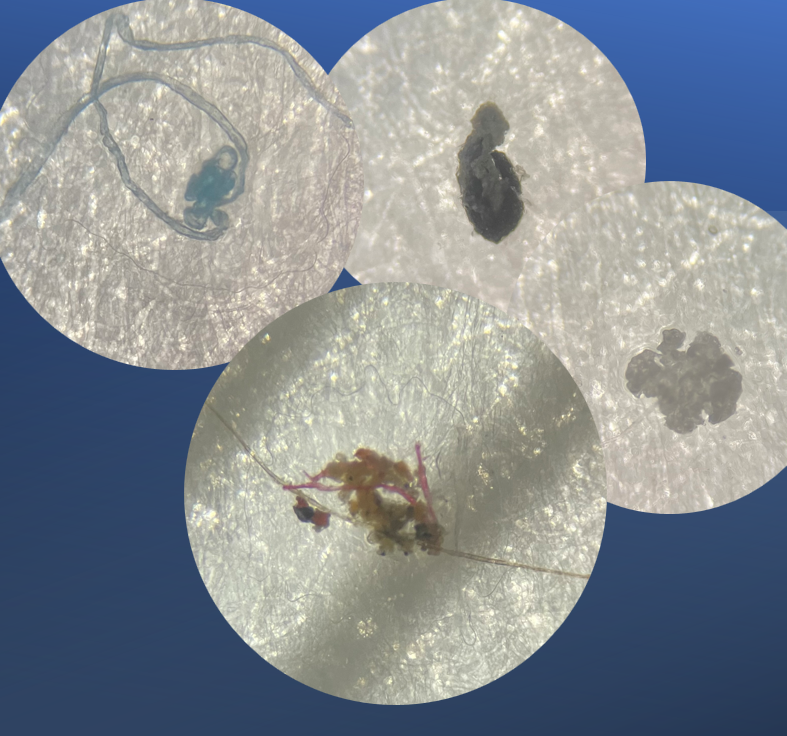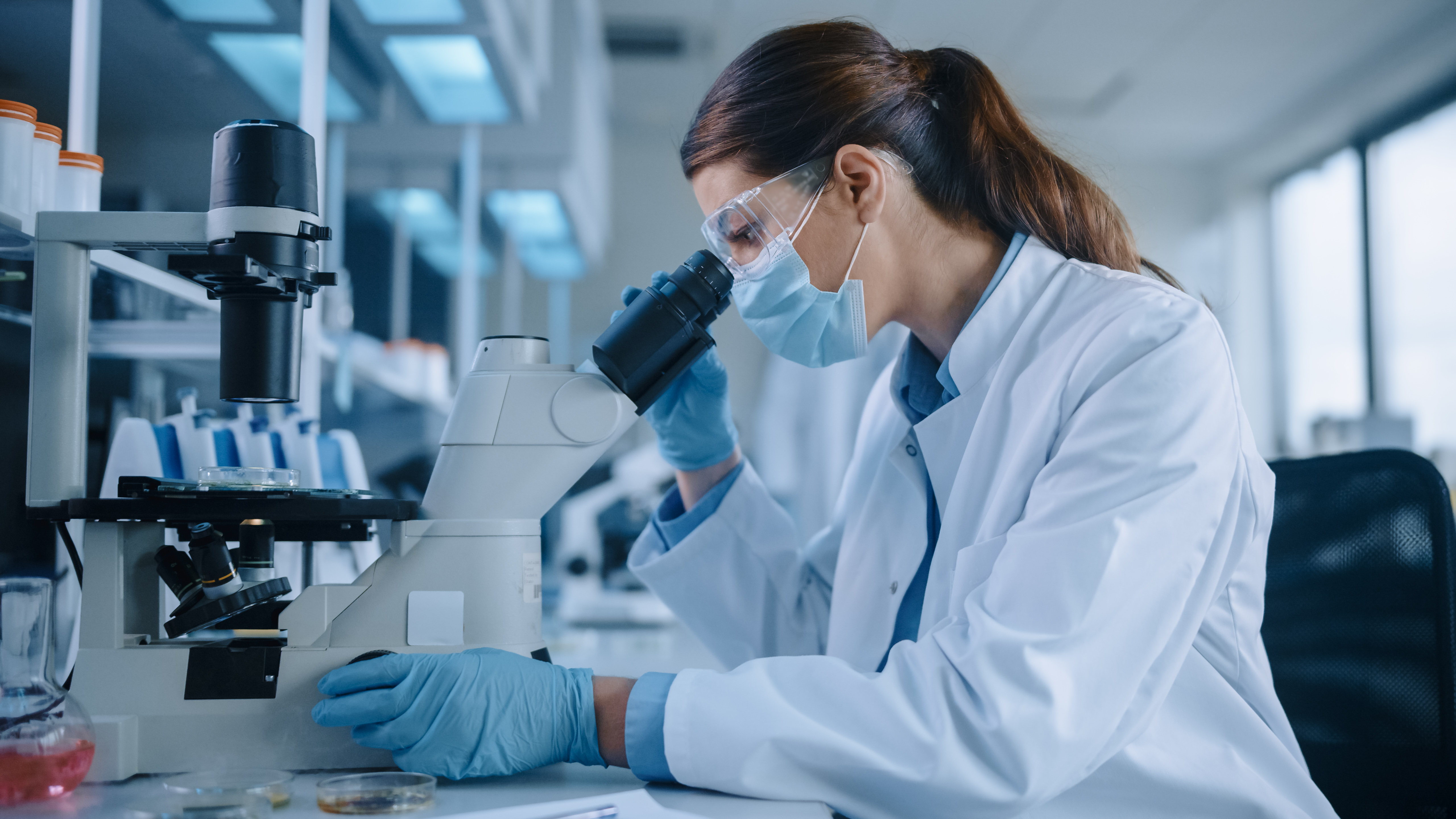 The Investigation
Using 40x magnification with our stereoscopic microscope, our scientists found minute dust particles, fibers and particulate matter, nothing metallic at all or associated with any container components. And this was not the first time we were asked to investigate particulate matter within a load.  Last time with magnification, we investigated a similar complaint, only to find minute dust particles and an eye lash. What's going on?
The Results
Filters were being removed and inspected in the OR and the quality check for holes was done over the contents. Consider why one might do this and what are the risks. We learned that this is something many have been told to do by another container supplier, and with good reason.  Their filter retention plate assembly is OPEN not offset (like ours). Take off the lid, remove the filter from the retention plate and hold it up to the light. CAUTION: If you must check the filter never do it anywhere near the sterile field or over the contents of the container.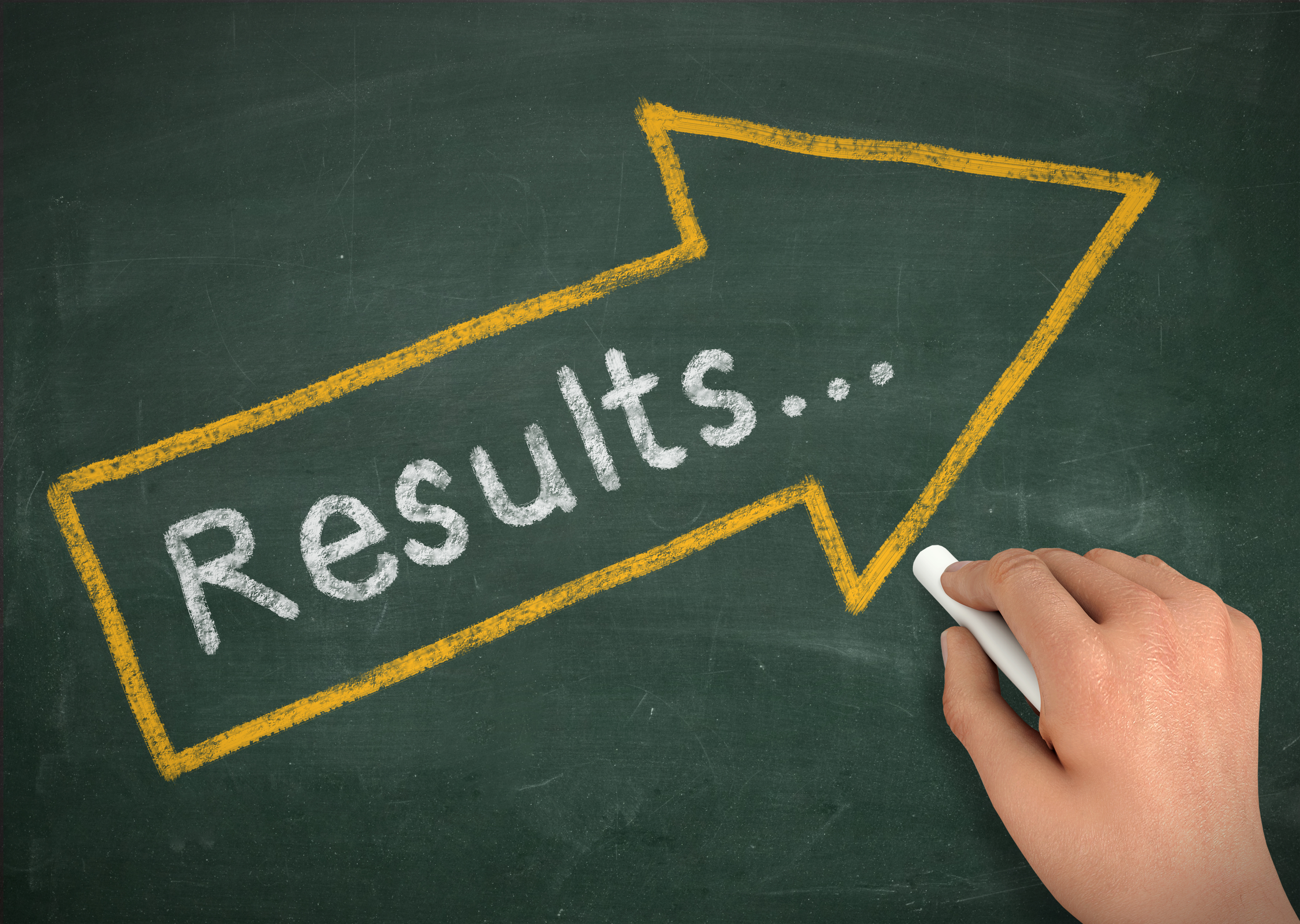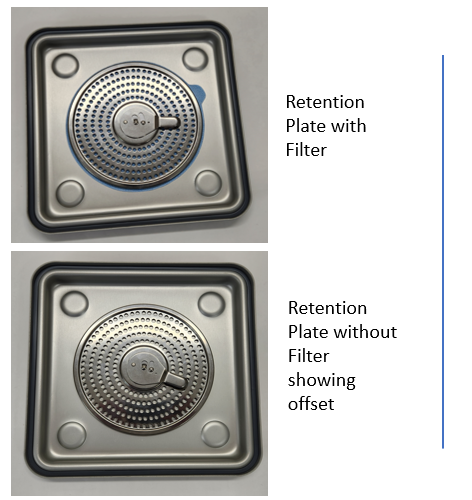 Explanation
Filter(s) in sterilization containers remove particulate matter and microorganisms through a combination of sieving, screening, entrapment, impaction, and electrostatic attraction of particles (including microbes).The filter permits the passage of air and sterilants; it also provides a microbial barrier. Filters are systems or elements used to remove substances such as dust or dirt, even bacteria, as they pass through the filtering media.The purpose of the filter in filtered sterilization containers is to be not only a microbial barrier, but one that keeps the nasties from the environment from getting into the sterilized load. Particles from the environment are collected on the surface of the filter during transport and handling.
A step ahead
At Case Medical, we designed a universal container system that is compatible with all sterilization modalities and devices that can be sterilized; and we have an offset vent pattern that protects the sterile contents from the environment.  Try this little experiment! Use a sharp item, even a pen, and try to create a hole through our filter retention plate.  You will likely find that it is simply impossible to do so because of our offset design. Do not inspect filters in the OR when you have SteriTite containers, or you can as in this week's scenario dump the nasties the filter has captured over the load.  Yes, our competitor tells you to do so.  We say, no way! 

Case Medical is a US manufacturer of products for instrument processing. At Case Medical, we believe in science, truthful information, validation, and best practices. If you have any questions about our products or claims contact us at [email protected].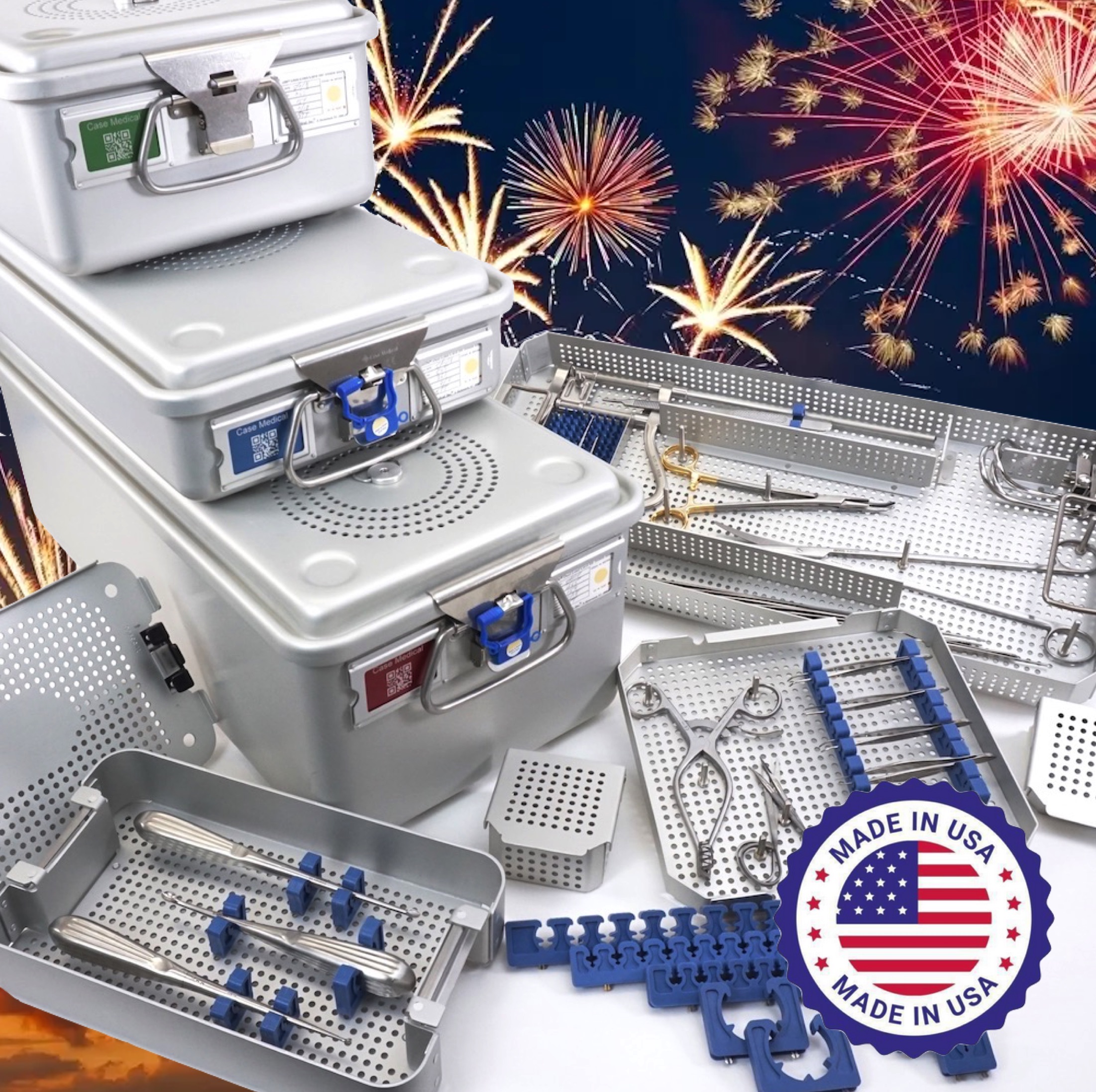 It's simple! Follow best practice; use safer chemicals to clean; and importantly, follow with a thorough rinse under the flow of water to remove all residue and with filtered water when your water is hard.  Numerous certifications, validations and awards for our products are not going to change common practice and personal preference. Case Medical is a U.S. EPA Safer Choice Partner of the Year and has FDA 510k clearance for our reusable products.

Visit us anytime at www.casemed.com to learn more about our products and services. We are here to help.

Kindest Regards,
Marcia Frieze and the Case Medical team