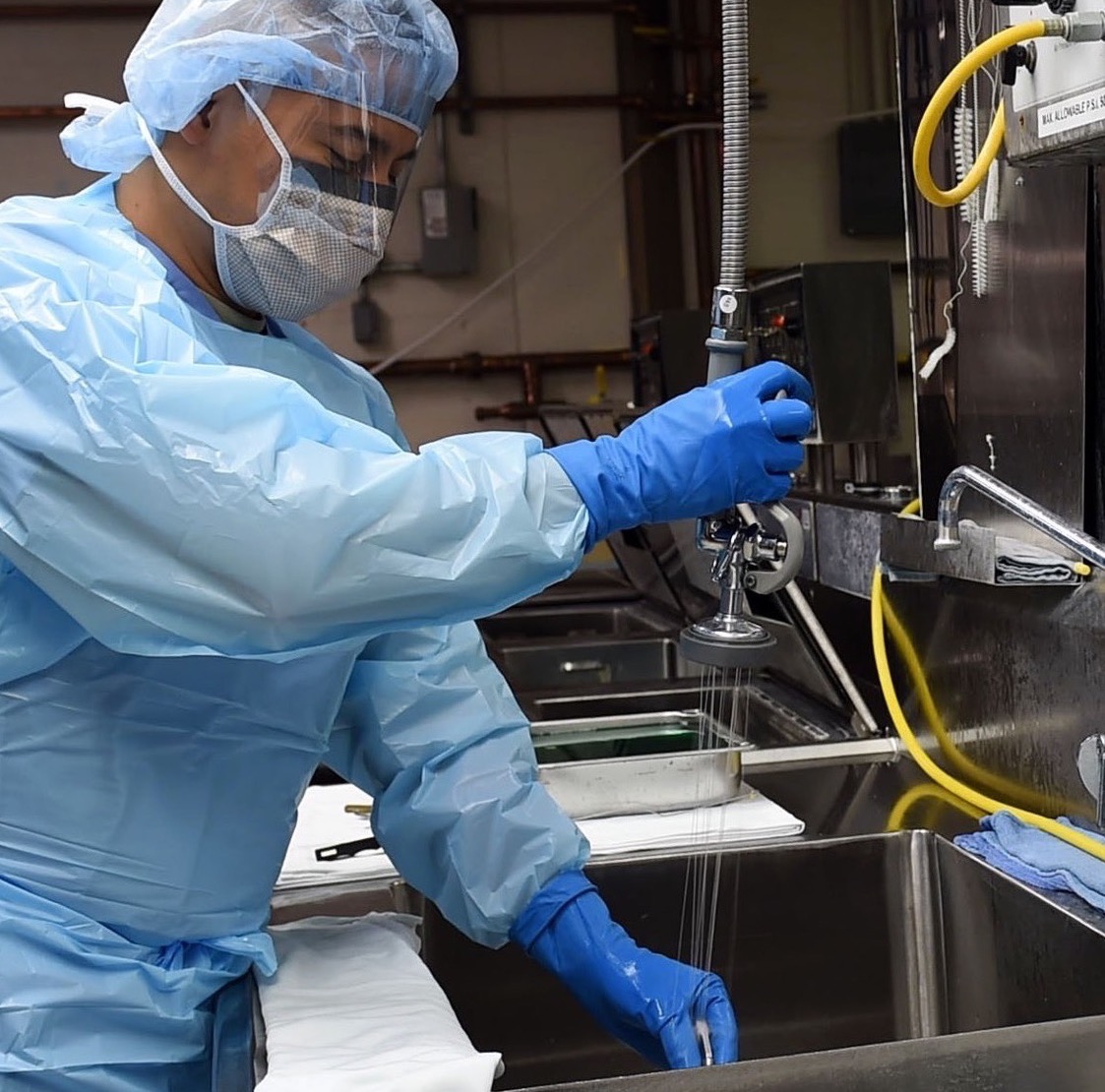 No good reason for short rinse cycles
Shorter cycles, less rinses have been discussed for some time at AAMI working groups and amongst healthcare professionals. Most agree that adequate contact time and rinsing is good practice for manual and automated processes. Detergents lift but rinsing removes the soil. Now manufacturers of new washer/disinfectors have gone even further by promoting cycles preset in their new machines which eliminate rinse steps and rinse times. The rationale is to reduce water consumption. Rinsing is further demonized as decreasing efficiency, "Maximum throughput is key to keeping your sterile processing department running efficiently…" Yes, that's true to a point, but is thorough rinsing being thrown under the bus?
Rinsing is good science
After all rinsing is critical for the removal of residue, bodily soils, and bioburden. What is the risk to patients when chemical agents remain on surgical devices? Can they become a vector of infection? What happens to efficiency, productivity and throughput when insufficiently rinsed medical devices fail in low temperature sterilization modalities due to chemical residues? And what does that residue do to the patient? It can be completely avoided with thorough rinsing with high purity water. Compare even a minute of delayed OR time versus the time to properly rinse. The math doesn't add up. In light of consequences outside of SPD, the argument for reduced rinsing starts to break down very quickly. Not to mention the hit to department status and reputation when insufficiently rinsed medical devices affect other areas of the facility with increased infection rates.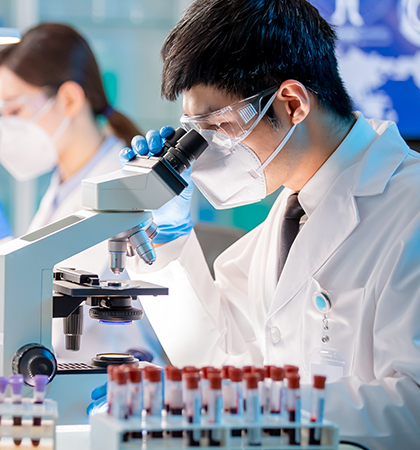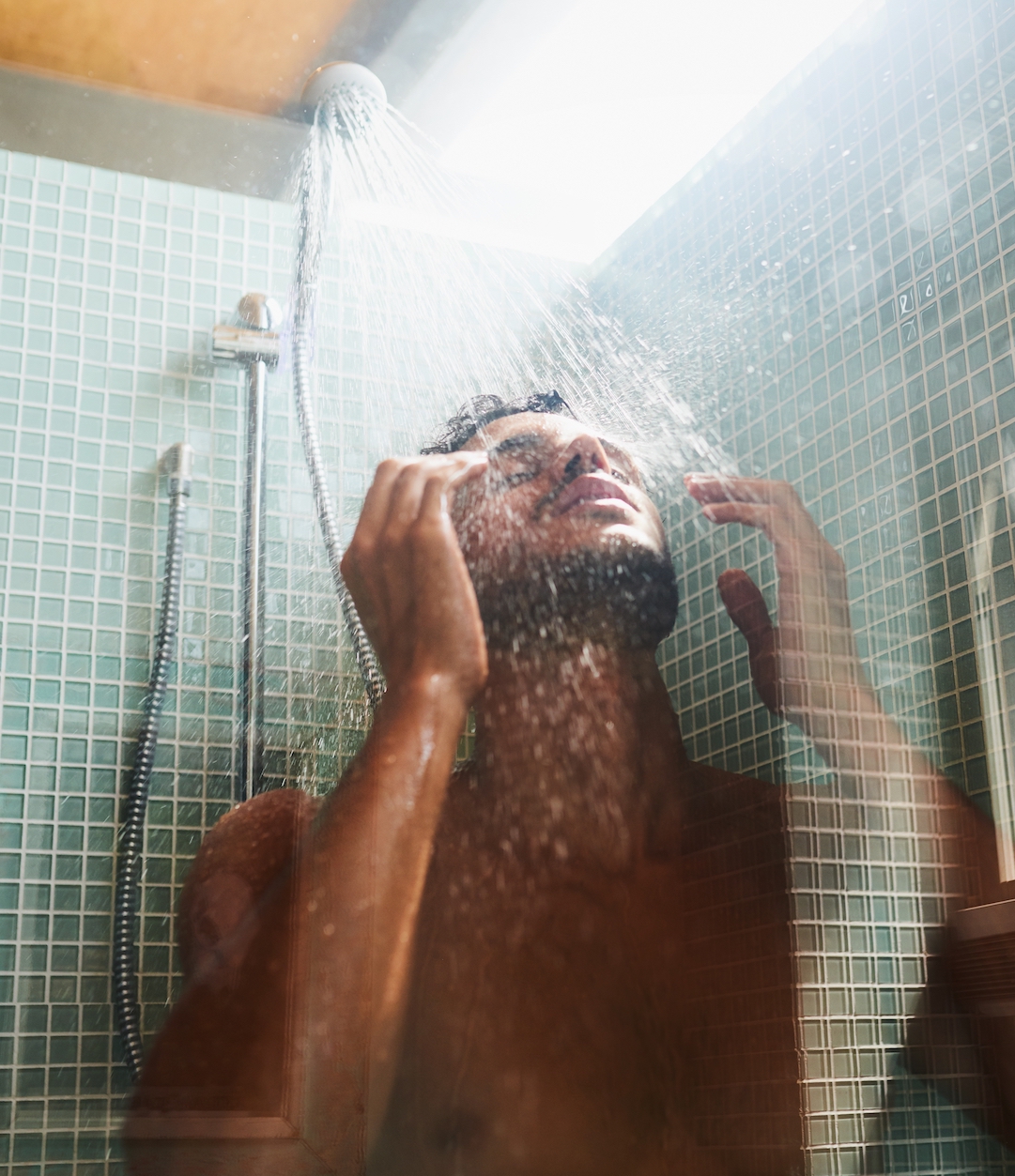 A reality check
Chemical agents for cleaning and disinfecting are necessary for decontaminating medical devices. We recently published a blog about root cause analysis. Thorough investigation can solve problems and help us take the necessary steps to improve our process. Let's apply this type of critical thinking to the problem of reduced rinsing. Evaluate whether it's worth the risk to use more chemicals and less water. The goal after all is to remove and decontaminate medical devices for safe handling and infection prevention. There is no reason to use an excessive amount of cleaning agents and caustic detergents when ample rinsing after cleaning dramatically boosts the effectiveness of initial cleaning steps. If you ask me, even though Case Medical manufactures cleaning agents perhaps the automated washer would be best used for rinsing after manual cleaning. Much like taking a shower after you soap up.
You can never have enough of a good thing
This is particularly relevant to rinsing your body, and importantly, freshly cleaned medical devices. You can avoid a great deal of chemical damage simply by rinsing with clean water, even better if it's high purity water. Keep in mind all cleaners whether they are caustic or pH neutral do one thing, they lift soil and bioburden off of surfaces. But it's rinsing that does the job of carrying away the gunk and muck released from surfaces by the cleaner. And, just as important, rinsing stops the action of the cleaning agent. Without a good thorough rinse, cleaners will just keep removing stuff, including the surface finish of medical devices which can end up as a dry, powdery residue.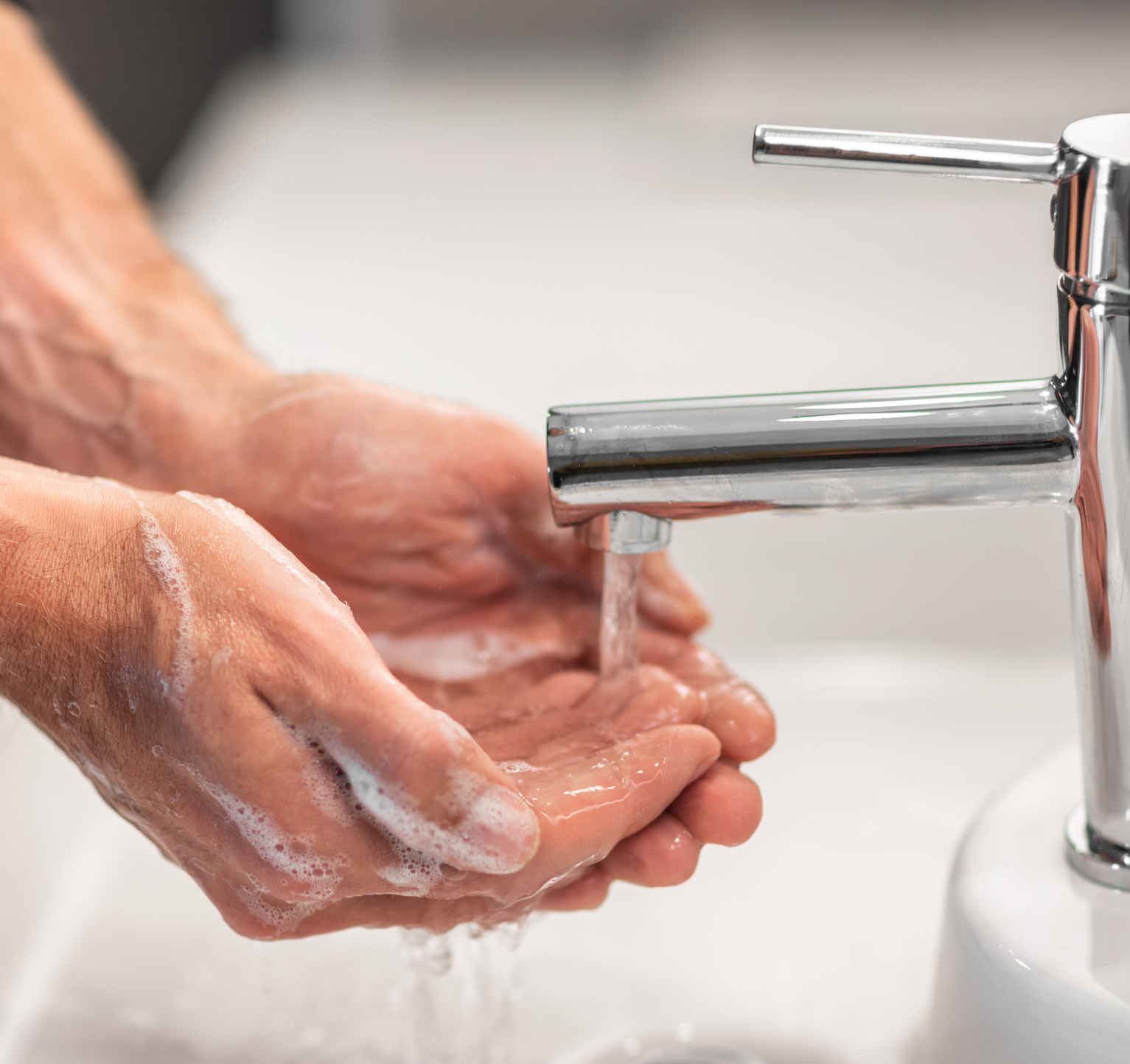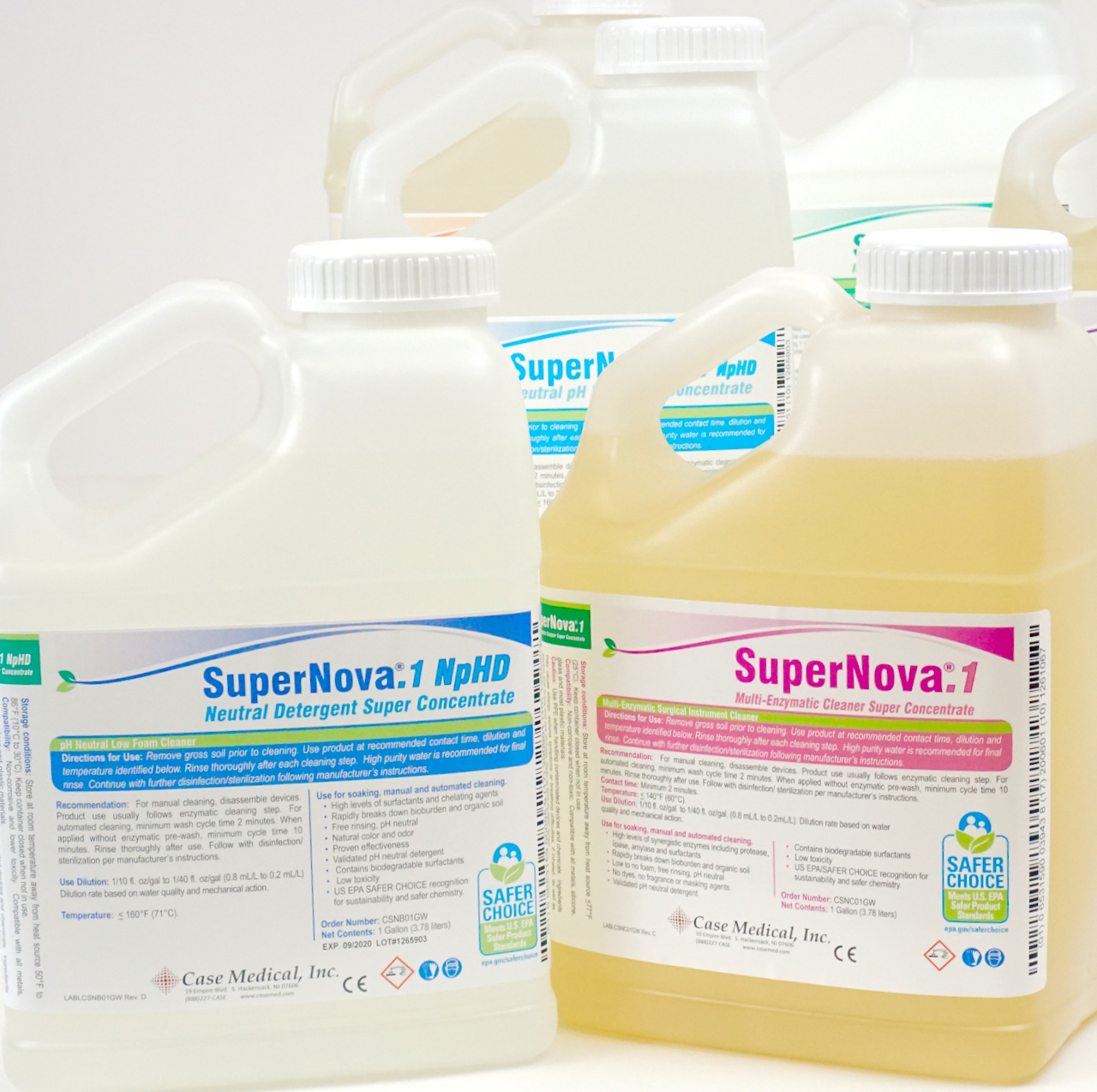 Remember use less, but rinse more
Case Medical's pH neutral instrument cleaners are designed to rapidly remove organic soil and bioburden without harm. Highly concentrated with a validated dilution rate of 1/10 or 1/4 of an ounce, in other words, not only will your devices last, but you are reducing your facility's chemical footprint and contributing to the health and safety of patients and staff. Case Medical is a five time U.S EPA Safer Choice Partner of the Year. We have agreements with the government and all major GPOs. These include enhancements under the Vizient Novaplus agreement and with Premier under AscenDrive for standardization. Remember, we're here to help.
Kindest Regards,
Marcia Frieze and the Case Medical team