The Key To Better Outcomes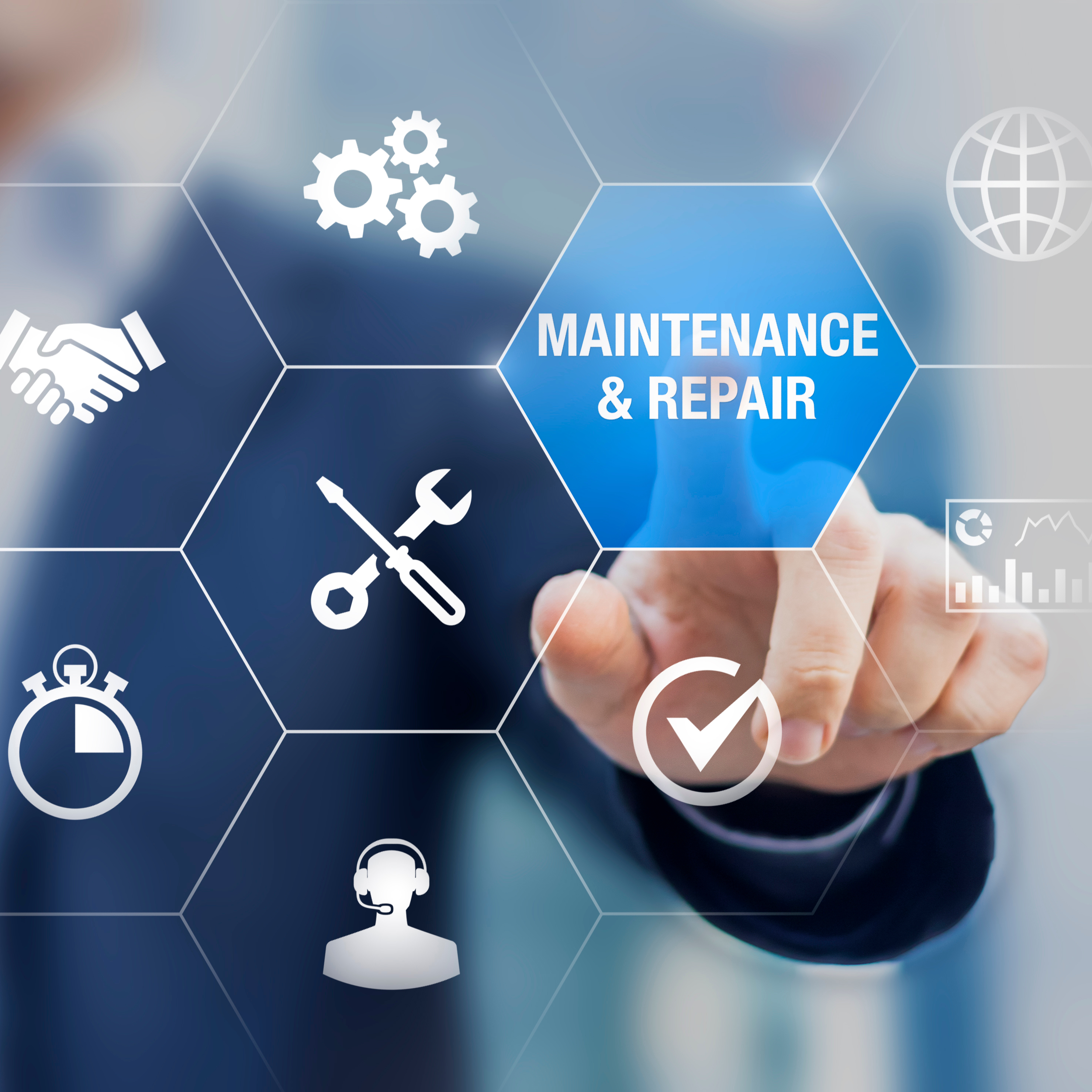 Have you ever noticed as you're waiting to board a flight that the pilot will do a walk around of the plane? He'll look at the front wheels, walk underneath and shine a flashlight into an open compartment, inspect the fuel connection and then the wings. Now, the pilot knows the plane is safe to fly. When it comes to your equipment, when was the last time you did a walk around? Your sterilizers and washers are critically important for infection prevention. Some, like low temperature sterilizers, require consistent monitoring because of the complexity of the device and the nature of the process. Equipment maintenance is the key for low temp sterilization success. Equipment maintenance is any process used to keep a business's equipment in reliable working order. This is especially important in healthcare settings where patient lives are on the line.
Hints to Avoid Failures
First check that your sterilizer is in good working order and that the correct cycle has been selected. Low temp sterilizers are not as forgiving as autoclaves; they are complex; they have many cycles to choose from, and many points of failure. The most common causes of failure in well-functioning, low temp sterilizers are moisture and cold temperatures. If your load is cold, H2O2 will condense back to a liquid state, rendering it less effective. It makes sense not to put cold trays into the sterilizer. Often there is a rush to process sets for the next procedure. One sterilizer and certain cycles require reduced loads, only processing one container at a time. Many sterilizers do not have a pre-heat cycle causing aborted cycles and failures when wet loads and cold containers are loaded. The way to avoid this is to use a drying cabinet or purchase the software to pre-heat the cycle, check the IFU, or simply plan in advance.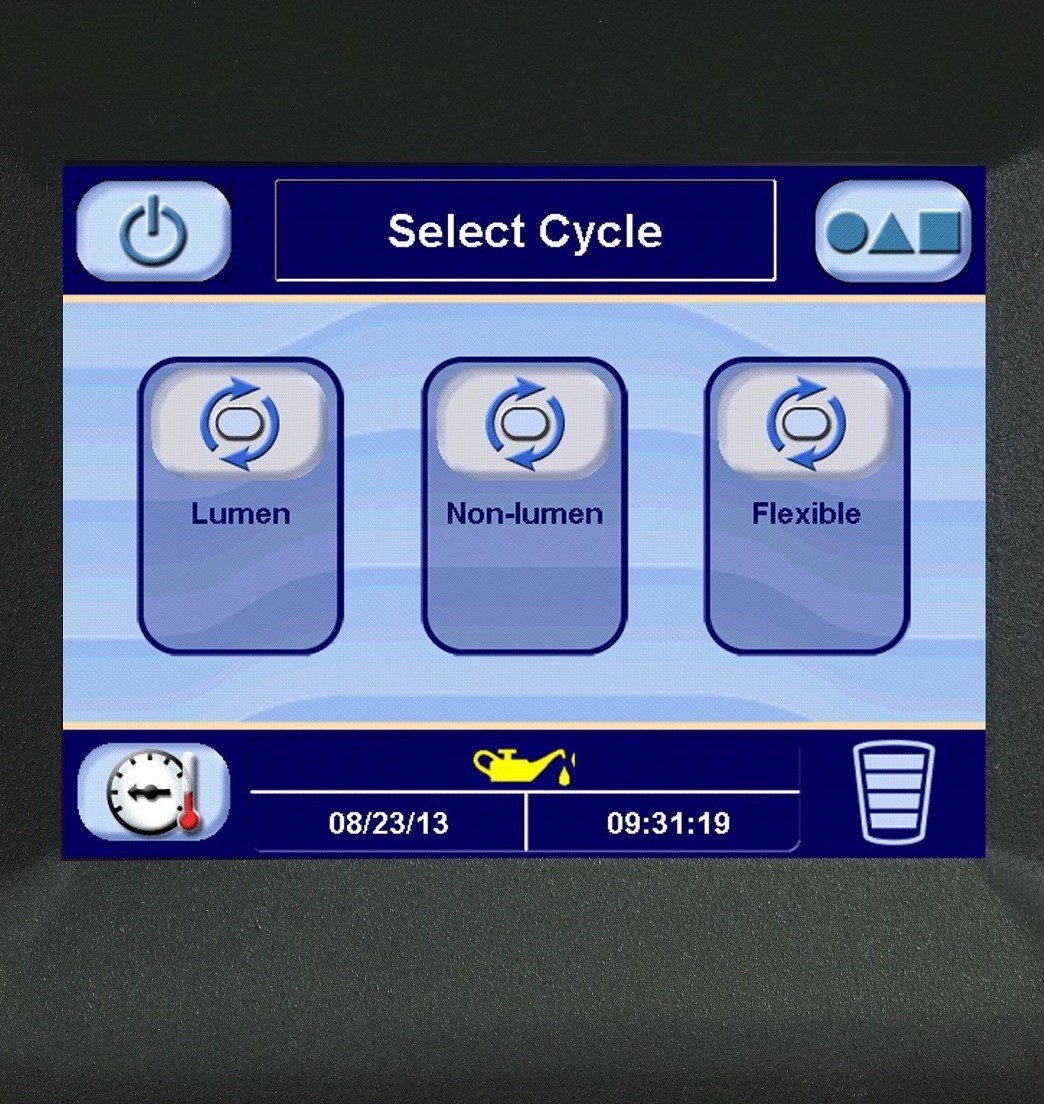 Maintenance is Necessary
At the present time there has been particular concern about maintenance with certain low temp sterilizers. Some of the units in the field are over a decade old and may need to be replaced. Others are simply too expensive to service and maintain properly. Often the job is turned over to hospital personnel or technicians that may not have the proper training or access to replacement parts. Equipment manufacturers insist that you use their services and supplies when there may be less costly alternatives, within budget and with better availability. When you keep equipment well maintained, it's less likely to breakdown, which leads to increased uptime, more working hours for the equipment, and fewer repair costs.
Material Compatibility
It is critical that containment devices be validated for the sterilization process and cleared for a particular cycle. SteriTite® containers are validated for all sterilization modalities and compatible with all devices that can be sterilized. However, not all sterilization containers are the same. A vendor saying theirs are compatible with a particular sterilization modality is not the same as being validated and cleared by FDA. While some plastic trays may be compatible, they will become brittle with repeated use. H2O2 is a very strong oxidizer and is incompatible with almost all materials except for aluminum and some stainless steels that are anodized and passivated. There are also parts in the sterilizer that need regular replacement because they too are degraded by H2O2. An understanding of material compatibility is critical for low temp sterilization.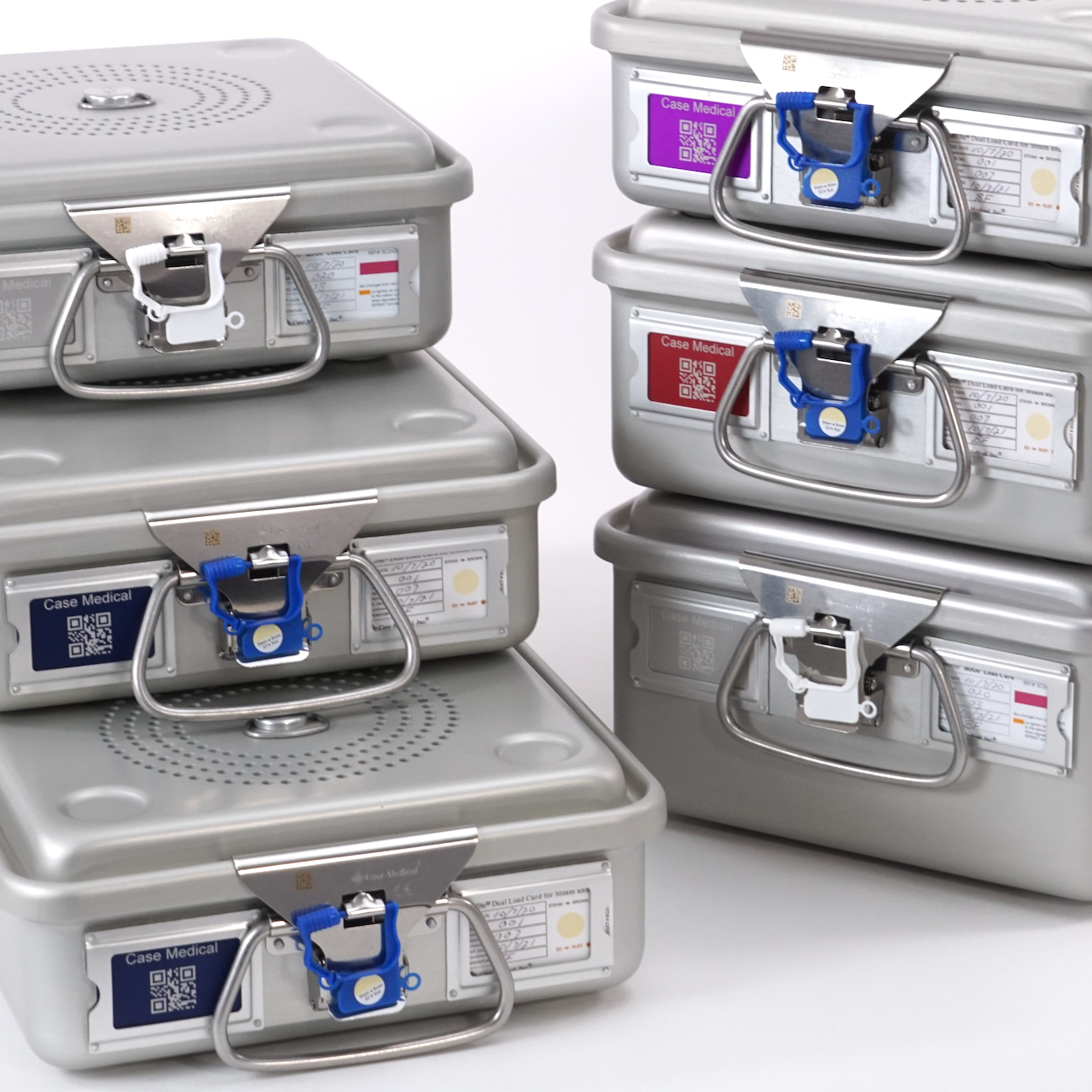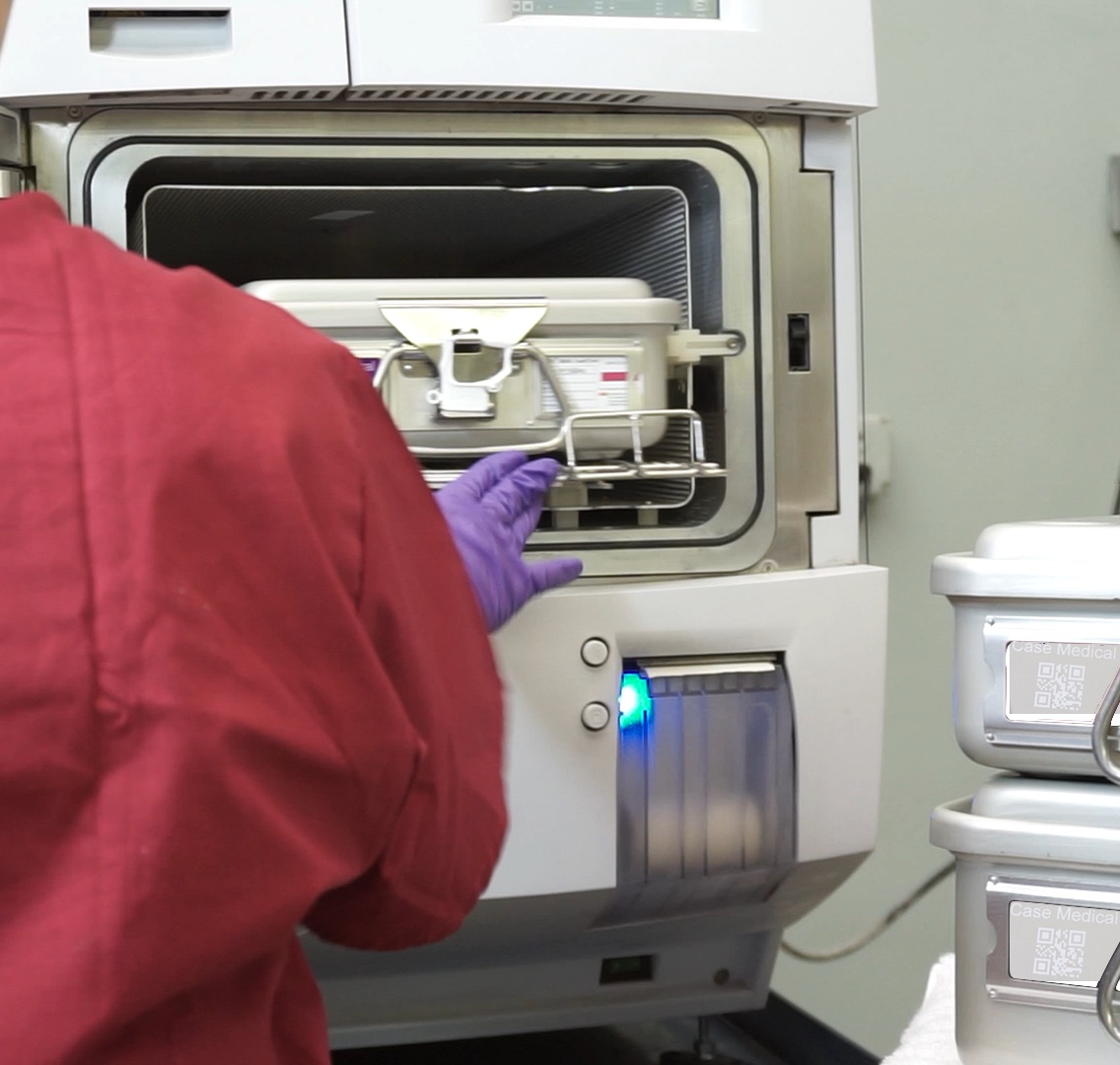 Manufacturers Validate; Users Verify
SteriTite® containers are validated under worst case scenarios utilizing medical devices and endoscopes, following the overkill principle using end of shelf life sterilant concentration, half cycle exposure times, maximum weight with the objective of meeting the sterilizer manufacturer's claims. As with any re-usable device, they must be cleaned with a pH neutral detergent or enzymatic cleaner, rinsed under the flow of water, and dried thoroughly prior to first use. A pre-purchase analysis and verification of use in your facility's sterilizer is critical before putting any container or instrument set into use. That being said, don't start the verification process until you are assured that all your ducks are in a row, and most importantly, that your sterilizer is in good working order.
Case Medical is Here to Help
The CDC says, "…maximum effectiveness from disinfection and sterilization results from first cleaning and removing organic and inorganic materials…". Case Medical's SteriTite® containers are compatible with vaporized hydrogen peroxide, steam sterilization, and virtually all low temp cycles. As medical devices, instrumentation, and the technology packed into them increase over time, the need for reliable low temp sterilization packaging will only continue to grow as well. Case Medical will be there to offer validated SteriTite® containers, U.S. EPA Safer Choice labeled Case Solutions®, and education to ensure that there are fewer failed cycles and better patient outcomes. Contact us at [email protected]. We are here to help.
Visit us at www.casemed.com to learn more about our products and how they can help your facility lighten its impact on the environment for the good of us all.
Kindest Regards,
Marcia Frieze and the Case Medical team