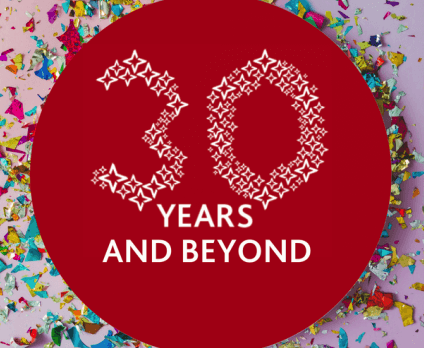 30 Years with a Purpose
Life's way too short to waste time on things you'd rather say "no" to. It's like a train on a tight schedule in the blink of an eye it'll pass you by. Case Medical's thirty years in health care has been pretty remarkable, given economic ups and downs, supply chain challenges, two floods, a pandemic, and sometimes competitive gaslighting. With that said, Case Medical remains resilient, forward looking, and optimistic. We create products that you have asked for and always with additional benefits that you can trust. Here are some things we've done and are proud of during these 30 years.
Resilience and Determination
We started this journey in 1992, in a 5000 square foot garage with one punch press, a brake, and three riveting machines, designing and manufacturing custom surgical trays for major medical device companies. At that time, all trays were wrapped, made of anodized aluminum with silk screened graphics. Little did we know that the industry was rapidly moving away from metal toward plastic as the preferred material for its cosmetic appeal. Some companies might have closed their doors and simply walked away licking their wounds, but not us. We did our testing and risk analysis and realized that plastic was absolutely the worst material for steam sterilization which was the primary sterilization method back then. Over the years, we moved to successively larger facilities, expanding to an 80,000 square foot facility with over 80 CNC machines, making everything we need inhouse.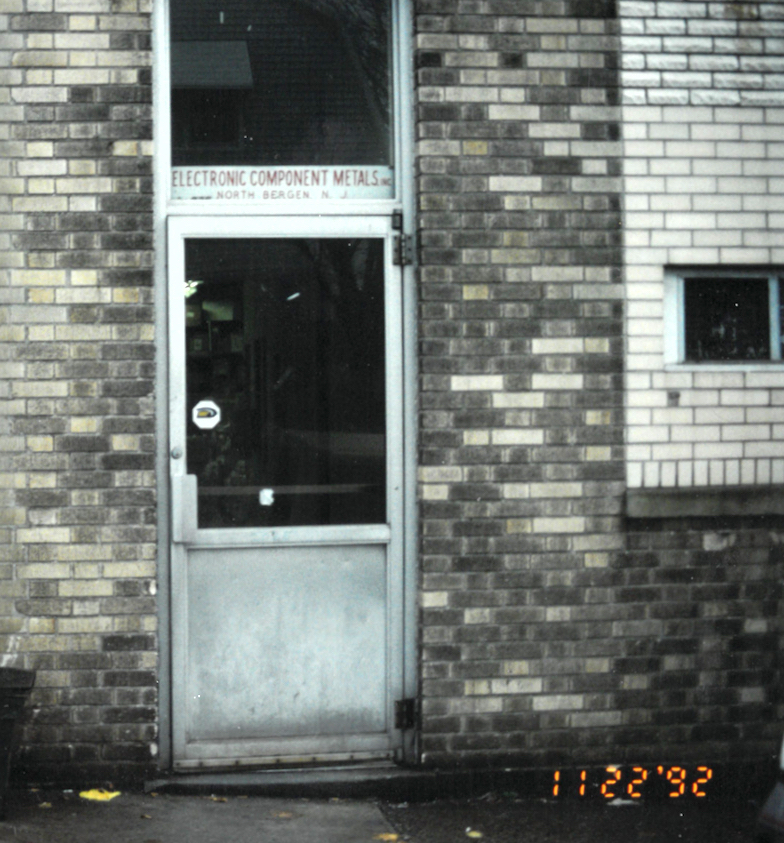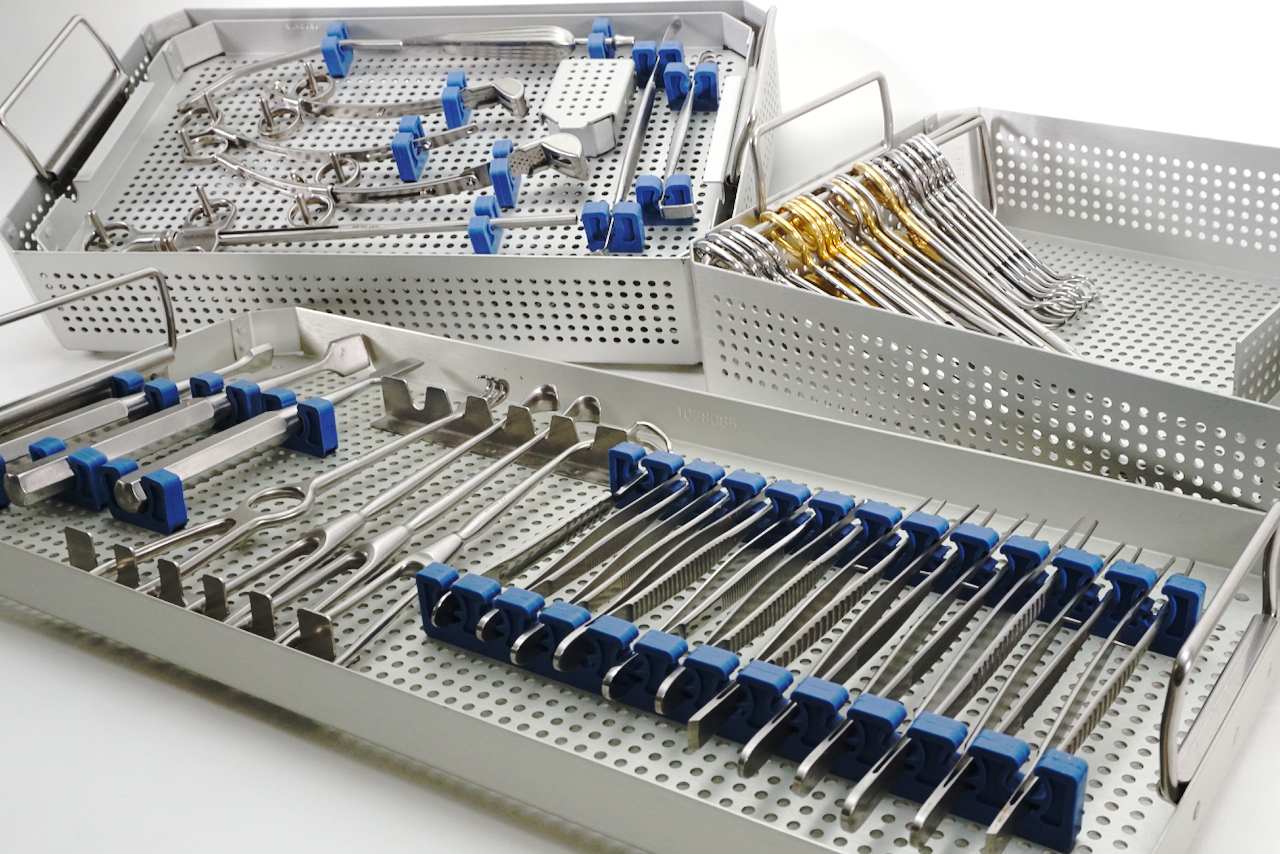 Innovation
Case Medical worked with our colleagues at healthcare facilities, utilizing our knowledge of reusable packaging for surgical devices and developed the innovative modular tray system, MediTray®, for virtually any surgical procedure. MediTray®, like an Erector set or Legos, is a tray design using custom and off the shelf components. This innovation provided a low cost, highly adaptable, just-in-time solution to costly custom tray development.
The Icing on the Cake
Case Medical has always listened to the you, our users. Your feedback helps us make better products based upon real needs. This is where our SteriTite container comes into the story. In the mid 90's, you told us about the failures of plastic trays and non-woven wrap; the wet packs, surface degradation, and extended reprocessing times. You simply didn't want to wrap anymore. We heard your request for a versatile containment system and the SteriTite® container was born to eliminate wrap, avoid wet packs and shorten reprocessing with enhanced dry times. And we went further, SteriTite's anodized surface not only resists degradation, but it also makes SteriTite compatible with virtually all low temperature sterilizers as well.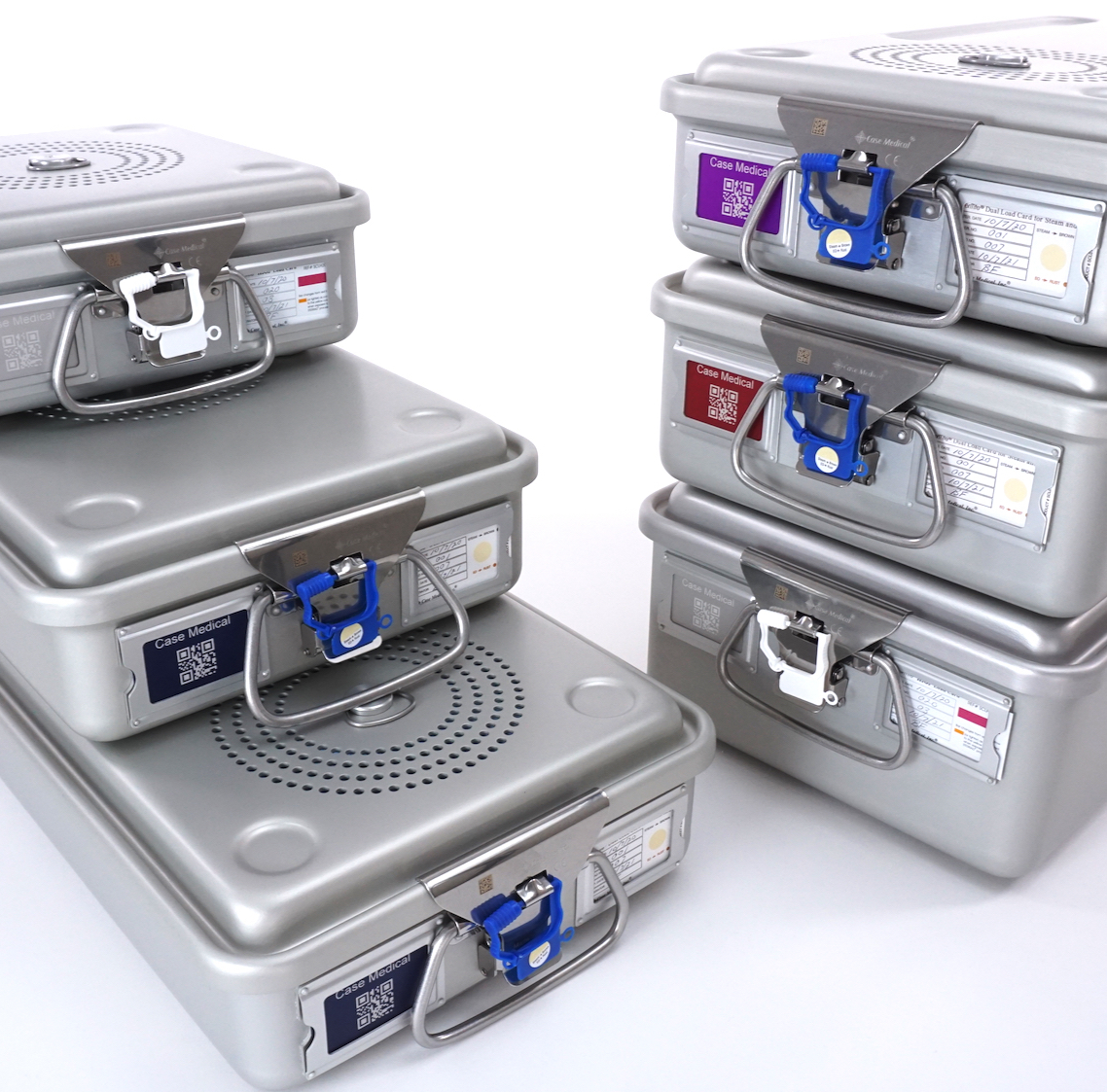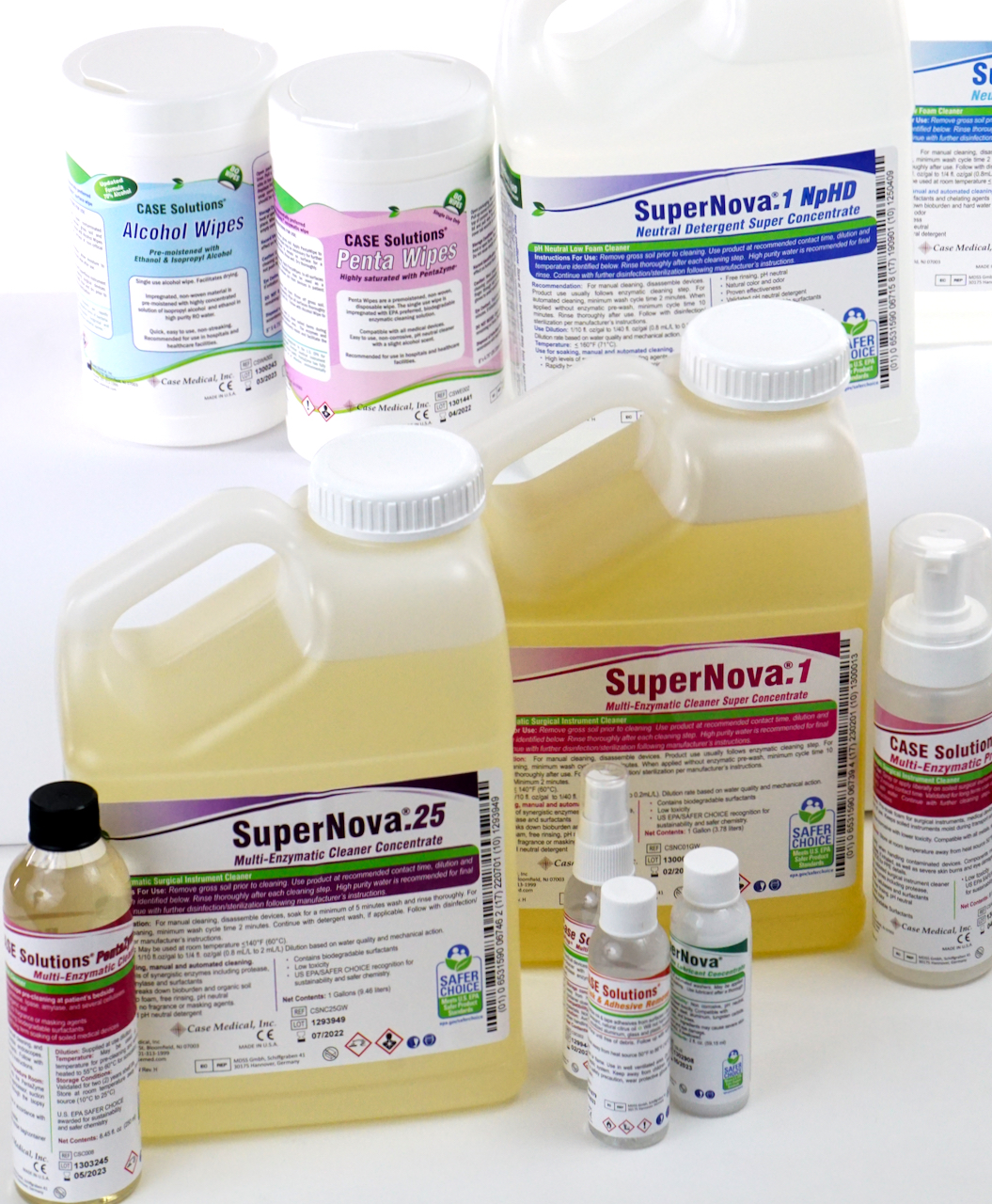 Caustic Cleaners, the Next Challenge
Now, we had a universal container compatible with all medical devices ideal for standardization and FDA cleared for numerous sterilization cycles and modalities. However, we rapidly discovered that industry standard caustic cleaners were stripping the beautiful, protective anodized finish right off the bat. We put our heads together and formulated a line of enzymatic and non-enzymatic pH neutral instrument cleaners that solved the problem from the get-go. Case Solutions® and SuperNova® instrument chemistries were developed as companion products to our SteriTite containers and MediTray products. We soon discovered that our cleaners improved the process of decontaminating all medical devices with a non-corrosive, free rinsing, biodegradable formulation that resulted in a faster acting cleaner with anti-microbial potential that contributed to sustainability and at a lower cost per use.
Made in the USA Means a Shorter Supply Chain
Recently, U.S. manufacturers and healthcare facilities have been challenged with supply chain delays. Over the years Case Medical increased its capabilities with moves to larger facilities, acquisition of advanced CNC equipment, and developed software to manage it all. Being a U.S. just in time medical device manufacturer located only minutes from three international airports allows Case Medical to meet your increasing supply chain needs.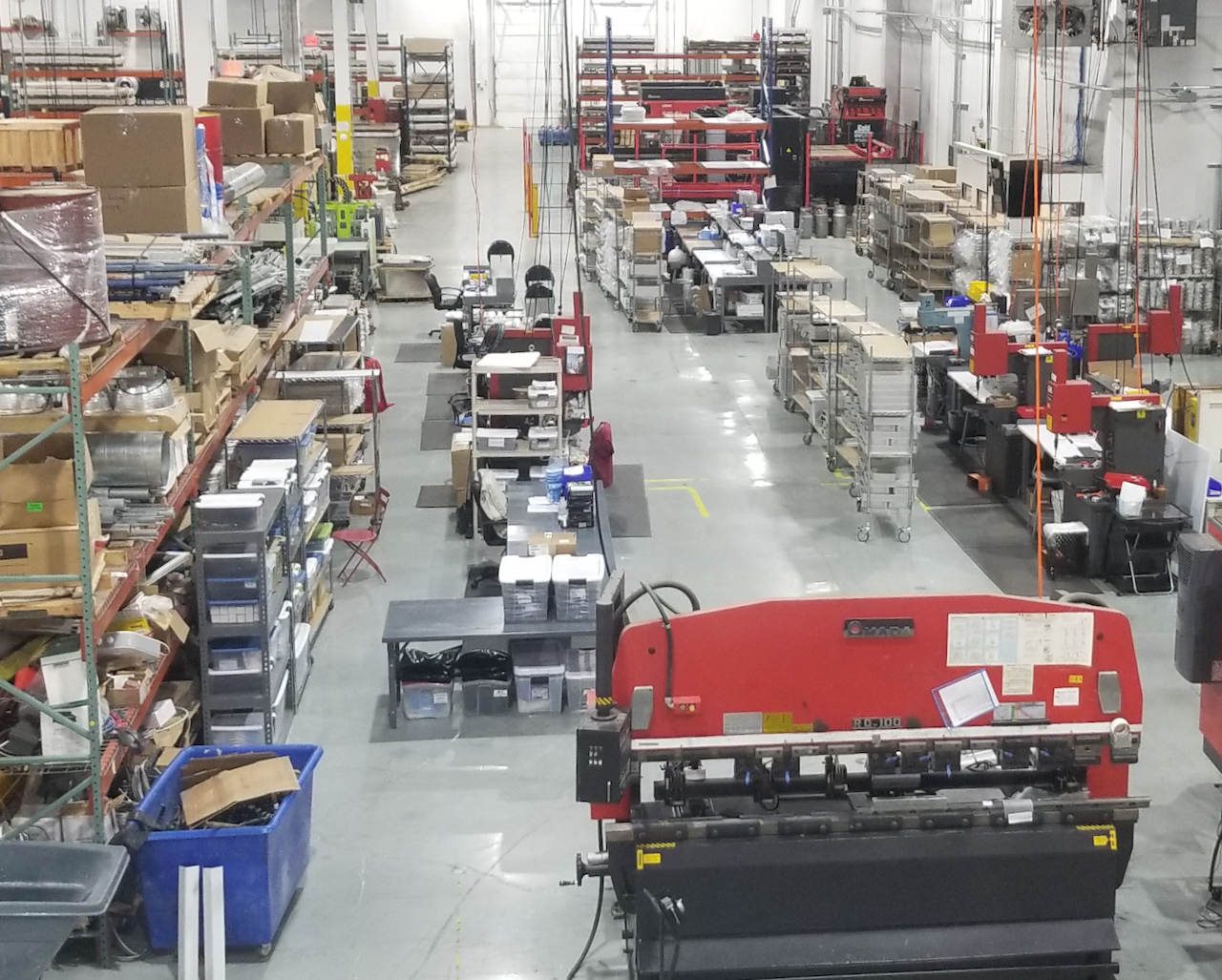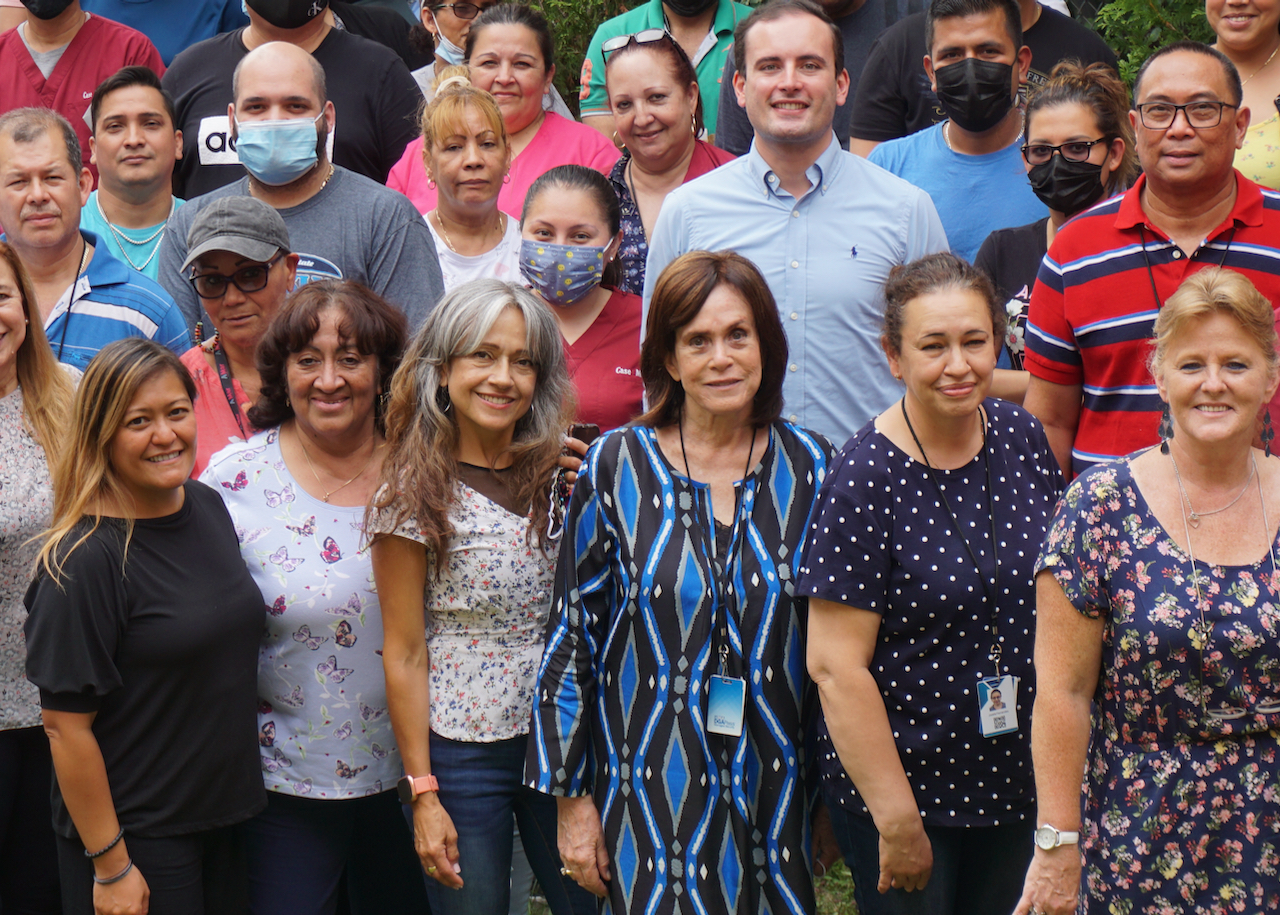 30 Years of Giving Back
Case Medical has your back, while supporting the community at large with jobs, advocacy, and inclusion. We maintain affiliations with local colleges and universities, and recently received recognition from NJIT for supporting the Career Development of their students. Case Medical, an EPA Safer Choice Partner of the Year, believes in preserving our planet, for today and for our future. We do this by developing products that are safer, sustainable, truly reusable, and best in class. For thirty years and into the future, we'll support the health care community with education, quality products and a commitment to best practices.
Visit us at www.casemed.com to learn more about our products and how they can help your facility lighten its impact on the environment for the good of us all.
Kindest Regards,
Marcia Frieze and the Case Medical team